Recognition Awards Made Fun & Easy Using CrewHu Badges
Try using our 10 CrewHu Badges to strengthen your employee engagement activities. As employees receive recognition, the more excited they will be to accomplish their goals, ultimately helping your business reach its goals.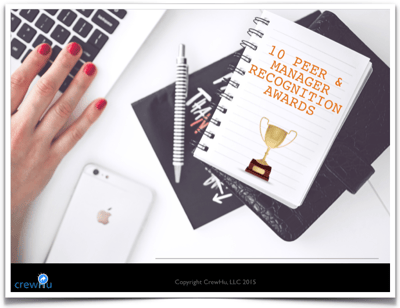 Our FREE 10 CrewHu Badges (Employee Recognition Awards) Slideshare includes:
An Explanation of Recognition Awards
How do recognition awards work?

Unique Peer Recognition Awards
How can employees recognize each other for good work when no one is watching?
Effective Manager Recognition Awards
How can managers recognize employees and encourage good behavior?