How to Tie Customer Service and Feedback Into an Employee Reward System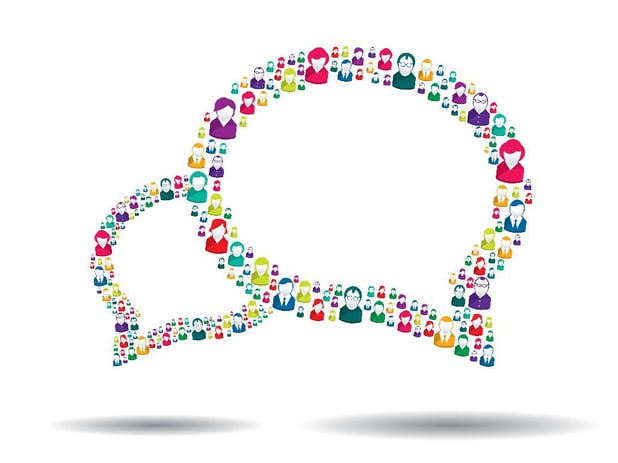 4 ways to reinforce positive customer interactions and build a stronger team at the same time
What makes your company different than your competitors? While you may offer certain services that other MSPs don't, the key differentiator between your company and others in your industry is more than likely your people and the level of service they provide to your customers.
When you think about it, exceptional customer service is what ultimately determines your churn rate. And while you may have a system in place to collect feedback and analyze the satisfaction of your customers, if you're not tying that information back to your employees, you're missing the boat on decreasing churn and building a team of passionate, engaged team members.
If you've been wondering how to do it, we're here to help. Read on to find out!
1. Recognize and reward employees that are named in customer feedback
We all know the value of positive reinforcement. When it comes to your employees, there's nothing more motivating than getting recognized and/or rewarded for a job well done. So when a customer gives one of your team members a favorable mention, a reward of some kind is definitely in order—positive feedback leads to more positive behavior. The reward could be anything that's valued by your employees: a gift certificate to their favorite restaurant, to the movies, Amazon.com or even an afternoon off. The key is to know what rewards your staff would want and the build a consistent program around it.
2. Remember those that work behind-the-scenes
Not all of your team members will be recognized by customers, but their work will. When a client compliments how well your system works for them, how fast their services were up and running or how quickly a problem was resolved, it's the result of the effort of someone working in the trenches.
These team members need to feel appreciated just as much as those who are in contact with your customers, so be sure to put a reward program into place that includes them; it takes every cog in the wheel to make it move smoothly.
3. Set goals and challenges
Challenging your employees to raise the bar when it comes to service will directly influence the feedback you gain from your customers. So it makes sense to set goals for your team members, whether it's response time, number of clients contacted (sales) or any other element relevant to your service. When team members know that customer feedback is tied directly to their recognition or performance evaluation, they are going to strive to go beyond what's expected.
You can design challenges or contests and reward team members after they receive a certain amount of compliments or close a specified amount of tickets within a given time period. Whether you do it on a weekly or monthly schedule, you'll find your employees will be even more driven to achieve.
4. Implement crewHu's employee recognition program
Our online platform makes it easy to tie in customer service and feedback into your employee reward system. With features that allow you to set goals, measure performance, allow customers to recognize employees and peers to recognize each other, you'll have all the tools you need at your fingertips—and your team will not only be more motivated and engaged, they'll have fun participating.
There's nothing more valuable to you than your employees—without them you wouldn't be able to deliver your services. Gathering feedback from customers and measuring customer service is only the first step to ensuring that you're building up your client base and not dealing with high churn rates.
Tying the results of your customer surveys directly to employee recognition and rewards will transform your team from regular workers into highly engaged, committed team members who have just as much stake in your company's success as you do. Contact us today for a free trial to see what CrewHu can do for you.
Topics: Blog