3 Unique Ways to Reward Stellar Employees
Posted by
CrewHu
on Nov 23, 2016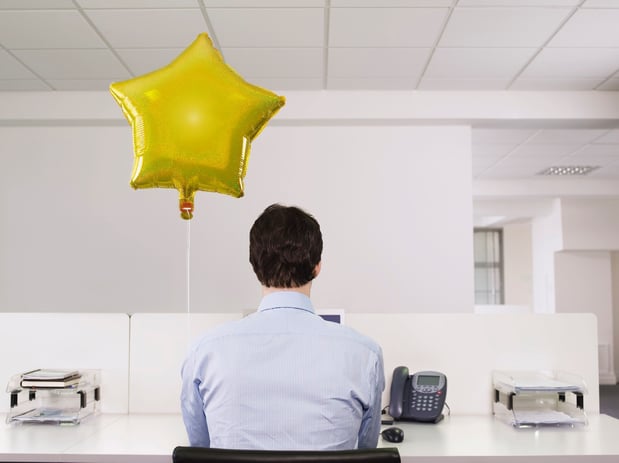 Your people work hard for you, so don't you agree they deserve something special?
If your business is successful, there are probably a number of reasons for this. These could include the great prices for your products and/or services, the renowned customer service strategies and tactics that you have in place, perhaps even a lovable company mascot, ala Chester Cheetah. Regardless of the various ways you have reached this success, chances are that you wouldn't be in your current position without great employees.
And because of all the support they offer you and your company, it's important to remind them of their vitality in the office. If you want to make sure they don't become somebody else's great employees, you need to show them your appreciation, ideally, on a daily basis. So, how do you do it?
Well, money is always good; nobody's going to turn down a raise. However, that's not the only way to go (nor is it particularly creative). In fact, you don't even need to reward excellent workers with money. According to a recent study, 83 percent of employees agree that recognition alone is more rewarding than any monetary incentive. And while a pat on the back is nice, you can always go above and beyond that with these ideas:
Money that's not exactly money
There are a lot of monetary incentives you can offer aside from the ones that affect a paycheck. Gift cards, for example, are always good. However, though most people probably shop on Amazon or grab a coffee at Starbucks, that doesn't mean those are the only places to think about. Do a little research in order to find out which specific shops or restaurants people like (Facebook could be a great resource for this) so that you can offer more personalized gifts.
If there is a big event coming to town, such as a concert, the opening of a blockbuster movie, a circus, etc., tickets are also an excellent reward for amazing work.
This is where we at crewHu can help. As a business owner, you have the ability to create your own "store" inventory where employees can collect recognition by turning in their rewarded crewHu bucks for goodies. Let's break this concept down a little more:
Through crewHu, employees can

obtain crewHu bucks

when they hit certain customer service and internal team goals, when they receive positive ratings from customers, and when they receive recognition badges from peers and managers
You manage the items in your store so that you can keep your offerings aligned with the products and incentives that your employees are truly interested in
Learning opportunities
What's another service to offer your star team? Nothing tells an employee they're valued more than the gift of knowledge. You can provide this in a number of ways, including offering free tuition discounts for continuing education courses related to your business. You can also send employees on retreats or to conferences or lectures. They'll appreciate the reward and you will too when you see how what they've learned will help your company.
Give shout outs when shout outs are due
Did an employee do a great job of tidying up the books? Did someone get their hands dirty digging through mounds of paperwork? Why not show your appreciation as an employer by letting everyone in the office know?
crewHu's employee portal includes a café that acts very similarly to social media in that it is a public "newsfeed" for everyone on your team. The café lets your crew interact with each other, share ideas, and recognize each other publicly for a job well done. When an employee receives a new badge (a reward for a job well done in one aspect or another), the notification gets sent to the public café for everyone to view.
Ensuring your employees get the rewards and recognition they deserve doesn't have to be a big challenge, but it does require a little work on your part. CrewHu makes it easy for you with our easy to access and navigate platform that highlights those accomplishments that may have otherwise slipped under your radar. To schedule a demo of our software, just fill out this online form.
Topics: Blog