Celebrate the Good Stuff: Find the Silver Lining in Your New Remote-Work Life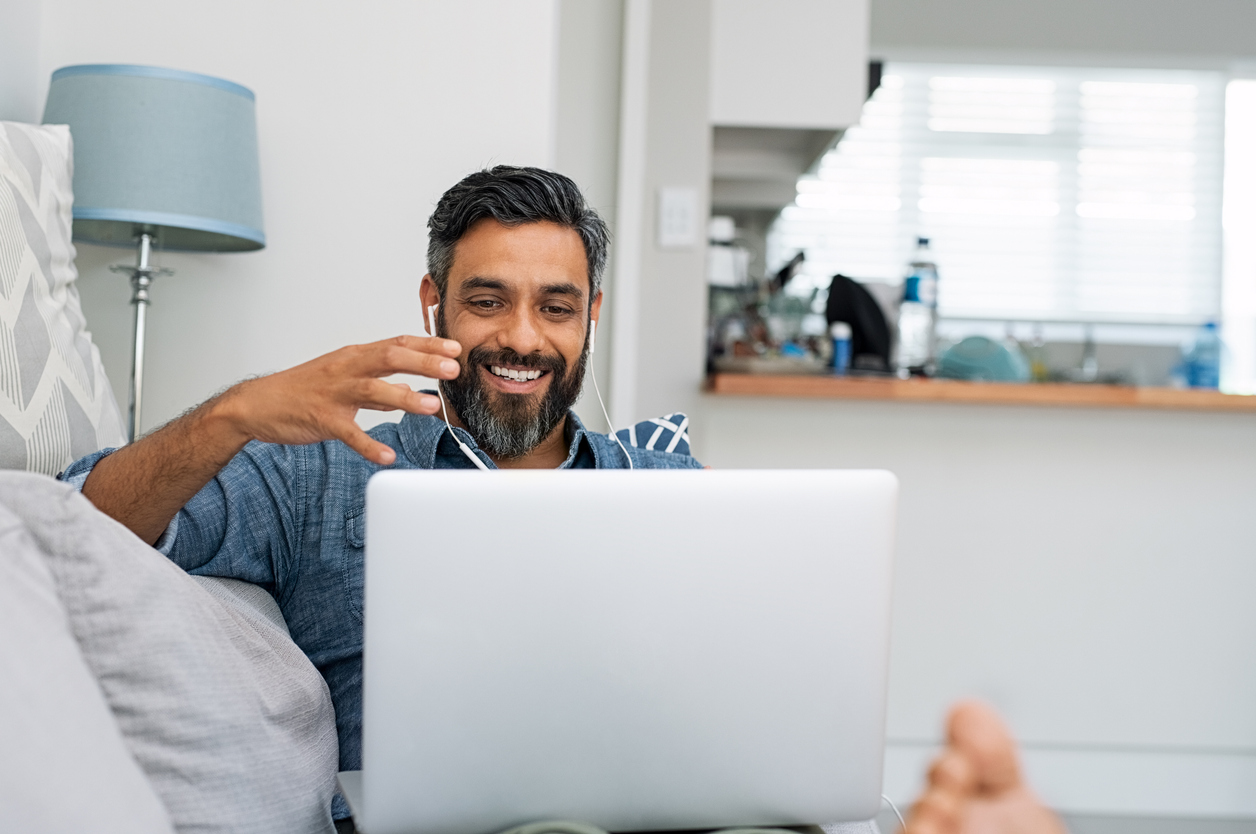 Find ways to bring teams closer together and cement customer relationships
As the COVID-19 pandemic continues to cause major impacts in the economy and our everyday lives, it's hard to find hope. Teams have moved remote, and many are feeling isolated and fearful about what's to come.
But, there's always a silver lining, even during a global pandemic. Here are ways to bring your team closer together, celebrate wins, and focus on customer satisfaction.
Key takeaways:
· Hold regular meetings and check-ins
· Celebrate at least one daily win
· Set goals and track KPIs
· Know when to unplug
· Hold social events
· Strengthen customer relationships
· Collect feedback with a platform
Hold regular meetings and check-ins
Even the most introverted among us still need outlets for social interaction. It's impossible to replace in-person talks when teams are working remotely, but thanks to video calling technology, we can still replicate these communications and stay socially engaged.
Maintaining connections is crucial when helping team members avoid feelings of isolation and fear, especially those who live alone and have minimal contact with others outside of work.
Hold regular meetings, check-ins, and huddles at least twice daily. Hold both one-on-ones and team calls. But make sure not to only focus on work during check-ins. Ask workers how they're feeling and what challenges they're facing.
One major benefit of social distancing is that mental health is becoming a necessary and frequent topic of conversation. This makes it easier for those of us who are struggling to share and connect.
Celebrate at least one daily win
On each call, ask employees to share one win from the previous day. It's too easy to begin calls with discussions around the pandemic, stress, fear, and uncertainty. Instead, shift the conversation to what the team is feeling good about, whether it be a win at home, family, or work.
Making this sharing exercise a daily practice will help the team focus on the positives. They'll think through what's going well for them amid so much distress. Doing this will also help you plan for rewards and recognition for employees who are going above and beyond, another great motivator.
Acknowledging what we're grateful for is always an effective way to celebrate the good stuff.
Set goals and track KPIs
While tracking normal KPIs may look a bit different with a remote team, it's more important than ever to know what's going on with the business. These metrics will drive team goal setting and planning and will increase customer satisfaction.
For example, one key KPI for many companies is the call answer time. A team goal could be that for an entire week, calls are answered before the third ring. This is a tangible, realistic goal that can be tracked and measured. And by speeding up answer times, customers are happier and feel like nothing has changed even though the team is working from home.
Create daily goals, both individually and for the team. These goals help keep the team accountable, which is especially important when managing a team of remote workers. Employees need something to work toward so that motivation and productivity don't fall under different working conditions.
KPIs provide those accountability opportunities as well as more ways to improve the customer experience.
Know when to unplug
A big challenge faced by remote workers around the world is balancing work and home life. Without leaving for work, there's very little separation. Children are at home and need extra attention, and it's hard to stop working when there's no boundary in the evenings. Many people just can't avoid working into late-night hours.
One way to address this problem is to stick to the daily goals mentioned above. Plan out what success for each day will look like. And when you achieve those goals, stop working for the day. This helps you stay on task, maintain productivity, and know when it's time to step away.
It's also crucial to have a separate workspace within the home where you won't be distracted. Creating an office space also helps you separate work time from home and family time.
By setting daily goals and creating your own workspace, you can take advantage of the benefits of working at home: avoiding a long commute, saving money on gas, or being able to spend more time with family outside working hours.
Hold social events
Aside from regularly scheduled meetings, hold meetups that are solely for socializing. Just as you'd plan office happy hours or group activities, plan virtual happy hours and game nights.
Don't let socializing fall by the wayside just because the team is remote. Some people who live alone may not have as many social outlets as those with large families. These opportunities promote connection and collaboration.
Navigating remote communication means you can get creative and build even better relationships among team members.
Strengthen customer relationships
Many of your customers may worry about receiving consistent service in an uncertain economic climate. That's why the shift presents a unique opportunity to connect with customers like never before. Show customers that you're reachable on new channels of communication and that your team is staying connected online.
When you can avoid missing a beat with customers, you can show them just how valuable their business is. This helps you strengthen and cement customer relationships in new and creative ways. It shows them how committed you are to customer satisfaction. This is what will continue to differentiate you from your competitors.
Collect feedback with a platform
Managers often struggle to track productivity and gauge employee satisfaction when the workplace has shifted to working remotely. While gathering feedback and holding check-ins was important in the office, it's now crucial so that workers are engaged, motivated, productive, and satisfied.
Crewhu's employee engagement tools make it easier than ever to stay connected while teams work from home. Use the platform to set goals, gather and analyze feedback, implement employee recognition tactics, and monitor employee engagement.
Topics: work life balance