How 3 Great Places Motivate Employees… and How and Why You Should, Too
Posted by
CrewHu
on Nov 9, 2016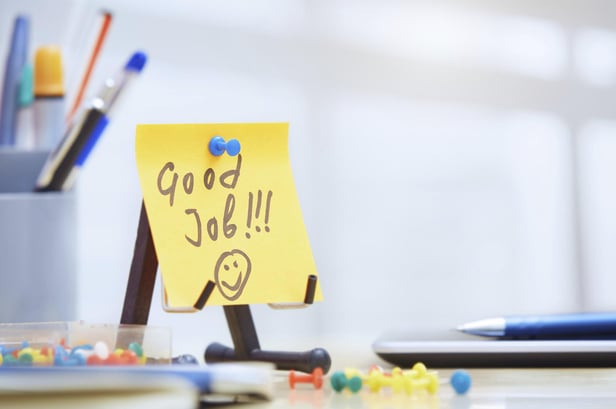 Learn their secrets and use them in your own organization
Getting employees to give it their all day in and day out can be challenging. Even businesses that are doing exciting things have mundane and monotonous tasks that have to be completed every now and again, and maintaining the zeal of workers can be tough. This is why smart companies seek ways to show their appreciation for employees, while at the same time providing motivation for exceled customer service.
And which companies excel at doing this? Here are three companies that can be awarded for routinely scoring high on those "best places to work" lists (and how they get there):
Southwest Airlines
If you've ever had the chance to fly Southwest, you know that it's not like other airlines. Friendly and happy employees are the norm, and this is no accident. Believe it or not, Southwest is very open about who comes first in their company.
"We believe that if we treat our employees right, they will treat our customers right, and in turn that results in increased business and profits that make everyone happy," the airline wrote in a blog post.
And how do they treat their employees right? They make efforts to ensure each and everyone is recognized as an individual, not just a faceless worker in the crowd. Through effective and affordable actions like a handshake, card, or even just a sincere thank you from a manager, Southwest wants all of their people to know that they're special.
With this employee appreciation, customer service efforts are accelerated and successful. That must be one of the reasons that those who have flown Southwest tend to be repeat customers.
Zappos
The online shoe retailer is famous for its customer service, but its no slouch in the employee appreciation department either. Zappos always wants workers to grow and learn, and the company provides extensive and on-going training. Employees also have the opportunity to talk to an on-site life coach about both personal and professional goals.
Trust is another big component of Zappos' culture. Customer service reps don't read from scripts because they're trusted to say and do things that are in the best interests of the company. In reality, each customer interaction is authentic and genuine.
Zappos also offers exceptional incentives, including a coworker bonus program. Every month, all employees receive $50 they can give to a coworker for outstanding work. If that wasn't enough, one of those workers gets randomly picked to be the "Monthly Hero" and they get a parade around the office, a covered parking spot, and a Zappos gift card.
Google
Google is perhaps the mother of all "love your employees" companies, and they show this love in many, many ways. Here are just a few incentives they offer:
On-site massage therapy, dry cleaning, car washes, oil changes, laundry, and fitness center
Amazing maternity leave: in addition to full pay for moms while they're off, new parents are given money for take-out meals in the first three months.
Free lunch and dinner every day, as well as the 150-foot rule, which means employees are never more than 150 feet from food
Complete flexibility: employees can come to work whenever they want and can arrive in pajamas or even with their dog, if they like.
Another pretty incredible thing Google does is to allow employees to spend 20 percent of their time working on their own projects. One of the developments that came from this is something most people are pretty familiar with: Gmail.
Employees that are rewarded for their efforts are the happiest of their kind. And keeping employees happy means that the workers themselves will place more effort on ensuring customer satisfaction. Naturally, customer service will lead to higher customer retention, and employee recognition and rewards will lead to higher employee retention.
While your company may not have the budget to do some of the things that Google might offer, there are still countless and effective ways to reward employees, and crewHu makes it easy for you to do so! Learn all about our employee recognition software and contact us for a free trial.
Topics: Blog