How MSPs can get More Value out of ConnectwiseÒ
Posted by
CrewHu
on Sep 21, 2016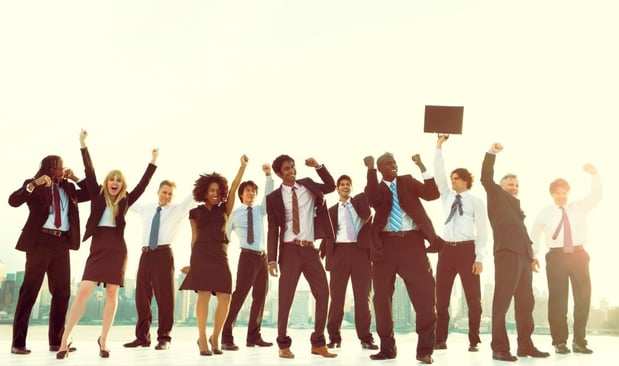 Leverage the capabilities of your management software with the power of CrewHu
If you're an MSP using Connectwise, you already know the value of having all the stages of your customer relationship in one central location. With this industry standard platform, you're able to have a clear view and be in constant control of communications, activities, invoicing, ticketing and time tracking on projects and processes.
Imagine combining the capabilities of Connectwise with an equally robust employee engagement tool—allowing you to use all of the information related to customer service, including time tracking of projects, response times, churn, and any other related data, to engage and reward your team. By using CrewHu, you can do just that—and much more! Our online employee rewards program helps you improve service, increase sales, decrease churn and advance processes. Take a look at what you can do when you use CrewHu and Connectwise together:
Identify your top performers
In Connectwise, employee statistics are clearly accessible—who is reaching and exceeding goals, what quotas have been beat, and how long it takes for every step of the customer process. Using that information, you can recognize and reward your top achievers in CrewHu—a place where all team members can access and engage with each other. This recognition is an incentive for other employees to work harder to achieve their goals, which has a direct impact on their performance and your service.
Set goals & challenges
Armed with the knowledge of exactly who is a peak performer and who needs a little more incentive, you can use CrewHu's gamification features to motivate your team to compete with each other when striving to reach goals. Using data from Connectwise, you can get your team excited to outdo their peers while improving service and increasing sales at the same time.
Measure and track performance
CrewHu's leader board feature is updated in real time so that each time someone hits a goal or surpasses another teammate, all employees can see what's happening and who's in the lead. Members of your team can log in anytime from anywhere to get updates.
Give them rewards
Giving rewards immediately is key to continually motivating your team. In CrewHu, you can reward your employees as they hit goals, once a contest is over, and at other intervals that you determine. Then, they can go into the CrewHu store and redeem their points for meaningful rewards. They can also save points to get more valuable rewards at a later time.
For MSPs, advances in technology create a plethora of opportunities that manage and improve service. By combining the strengths of Connectwise with the powerful features of CrewHu, you can implement an employee engagement program that will access all the data you need to motivate and reward your team. In turn, you will be improving service and increasing customer satisfaction. Contact us today for a free trial.
Topics: Blog