Employee Performance Reviews Made Easy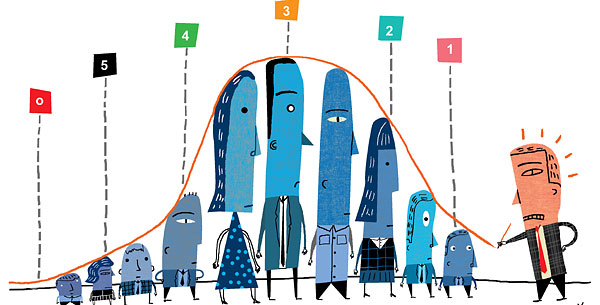 Between hiring, training and day-to-day operations, performance reviews seem to be low on the priority list for most managers and franchisees. Whenever I ask franchisees and other small business owners how they conduct performance reviews the most popular answer is "I don't."
Did you know that most small organizations keep badly performing employees on payroll longer than top corporations? This is due to not having a performance review process. Well your friends here at CrewHu have made this struggle an easy and fun process with our downloadable Monthly Performance Review Template (found in our Essential HR Pack)
Performance Reviews
We like to meet with employees every 30 days offering feedback to them with our Monthly Employee Evaluation form on a 3 level system:
Exceeds Expectations (4 and 5 Points)
Meets Expectations (3 and 4 Points)
Needs Improvement (2 Points and below)
All employees are reviewed by three leaders in the store: the manager, the assistant manager and the coach and the lowest score is dropped to eliminate bias.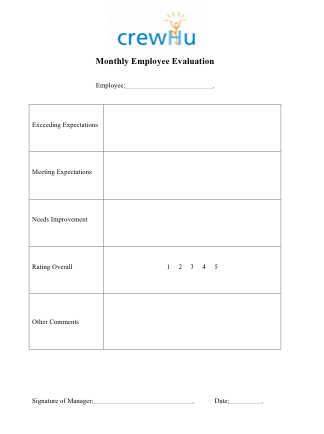 We use a 5 point system based on their relationship between actions and expectations:
5 Points for Exceeding All Expectations
4 Points for a Balance of Exceeding and Meeting Expectations
3 Points for a Balance of Meeting Expectations
2 Points for a balance of meeting expectations and needing improvement
1 Point if they need improvement on everything
If the employee has a score of 4 or better across a six month period they meet the performance evaluation criteria and may have an opportunity to move to the next level on the career ladder.
Ready to conduct the fastest and easiest Monthly Performance Evaluation ever?