The Little Trick to Employee Recognition That You Probably Missed
Posted by
CrewHu
on Dec 7, 2016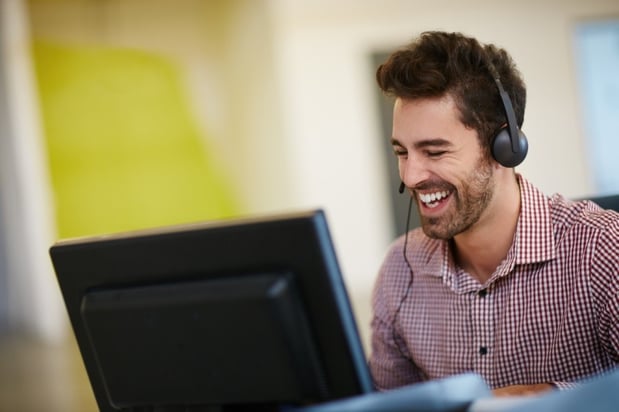 "It's the little things that matter" It's a saying as old as time, but one we rarely remember when evaluating our employees
Day in and day out, your employees perform their necessary duties to get the job done. Phone calls are made, emails are sent, reports are generated, and, most likely, everything goes off without a hitch. Then, everyone once in a while, someone goes that extra mile and does something extraordinary. This is typically when most employees are acknowledged and rewarded for their hard work.
So, what about all of those "little things"? The phone calls, emails, And reports—these day-to-day tasks are often overlooked, and unbeknownst to us, present the perfect opportunity for employee recognition. So how do we remember, as company owners and supervisors, to show the gratitude that we have for employee greatness both big and small? crewHu offers you a comprehensive yet easy-to-use platform that makes employee recognition management simple.
1-Click surveys make feedback a breeze
Giving an employee feedback on their everyday tasks may often seem like an impossible job. You can't possibly be there every time something is done well. The good news is that you don't really have to be. Your customers can actually help you in this effort.
crewHu provides a strategically placed 1-click survey that gives your customers the chance to instantly rate each and every experience they have with your employees. When added to an email signature for example, a customer can let you know how much they enjoyed their interaction with just one click of their mouse. With convenience (that doesn't cause a time-suck) for your customers, feedback is collected and calculated instantly, providing you with mountains of employee performance data that you can act on.

Shown above, customers are able to rate their experience on a "love, good, bad" scale. In fact, these ratings are completely customizable to resonate with your company's culture. For example, love, good, bad, can be customized to awesome, average, poor, and so on. This not only helps manage your customer's experience, but also the work done by your company, team, and individual employees.
Acknowledge the little things
Most days, your employees won't do something extraordinary—not that that's a bad thing! Let's face it–it wouldn't be extraordinary if they did, now would it? However, all of those other (possibly smaller or routine) tasks are still being performed flawlessly, and there's something to be said about that.
Backed with all of that data gathered from the 1-click surveys, you can now visualize those small acts of customer service as a collectively stellar day of customer service in the CRMs newsfeed. This is something you can really act on by letting your employees know exactly how much you appreciate all of the little things that they do for your customers every day.
With the crewHu platform, you, your team members, and every employee have the ability to award a coworker for a job well done using crewHu bucks. These "bucks" act as a point system that is redeemable for valuable recognition rewards.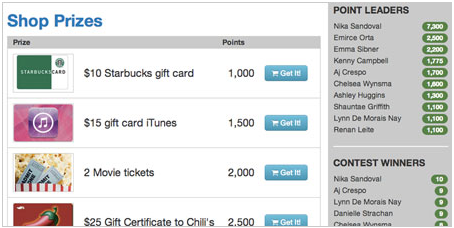 Increase employee motivation by filling your personalized crewHu store with meaningful prizes. Employees are then able to redeem their rewarded points for these prizes, or they can save up for a prize of higher value.
Happiness breeds more happiness
You'd be surprised how far a friendly pat on the back can go. We all love to be appreciated for outstanding work. It fills us with a sense of pride and fulfillment that we carry with us long after the moment of appreciation has passed. In other words, a happy employee makes for a happy customer.
After being complimented for a job well done, your employees will take that enthusiasm with them as they continue providing excellent customer service.
1-click surveys are just one of the many tools from crewHu that turns feedback into happiness for your employees and your customers. We also offer team-wide challenges, peer recognition platforms, a public point-leader chart (because who doesn't enjoy a bit of friendly competition?), and much more!
Schedule a demo of our innovative software by filling out this online form and start exploring what crewHu can do for you today!
Topics: Blog