3 Ways High Growth Companies Make Employee Recognition Public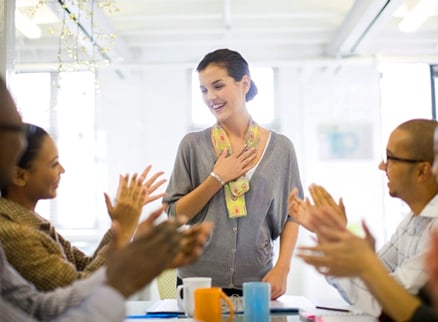 If a tree fell in the woods and nobody was there to see it did it really fall? When drawing a parallel with employee recognition programs the answer is an emphatic no. In order for these programs to be effective you have to make sure that positive recognition is shouted from the rooftops for everyone to hear.
Most employee engagement programs fail because they do not use the 4Ps to recognize their team. While it is essential that your employees be reinforced Promptly, Proportionately and Personally the magic ingredient is found in the last P---Public recognition.
Below are three ways that you can make employee recognition public:
Weekly Meetings
Monthly Meetings
Using a cloud based employee recognition software program
Weekly Meetings
If you have read Mastering the Rockefeller Habits by Verne Harnish you understand the importance of the daily, weekly and monthly meetings. If you haven't read it and are, or want to be a high growth company I recommend picking up a copy of his new book Scaling Up.
In Mastering the Rockefeller Habits, Verne talks about having a rhythm of meetings to uncover problems, talk about the numbers and get feedback from the team. The weekly meeting is a great opportunity to publicly give shout outs to team members that went above and beyond that week, and specifically detail how their contributions positively affected the team and the company. Use culture balls, culture pins, coffee mugs, t-shirts or some other low cost high value items to drive the message home that they are amazing, and to keep up the great work. Keep this practice consistent on a weekly basis and watch your employee recognition programs and company productivity gain momentum.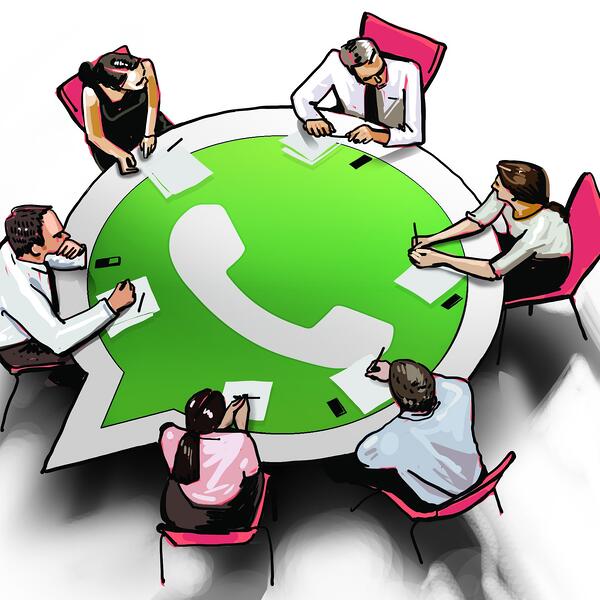 Monthly Meeting
The monthly meeting is used to do a month in review. Hand out a report to everybody detailing the monthly numbers with leaderboards that recognize those on top and that show how the team is doing collectively. Call out those individuals and teams that are exceeding their numbers. Use these examples as a learning experience and discuss best practices for everybody to follow the next month. Send out a meeting minutes email afterwards recognizing the individuals and teams again and detail those best practices.
In addition, if you are running employee of the month programs, this is a great opportunity to announce the employee of the month or team of the month and talk specifically and quantitatively as to why they earned this recognition. The positive peer pressure will get everybody amped up to do better next month.
Employee Recognition Software
If you're looking to maximize engagement and make sure your team members are recognized publicly, using a social employee recognition software platform like CrewHu is the way to go! CrewHu makes recognition public by using the CrewHu cafe and peer recognition badges.
The Facebook-ish Dynamic
Imagine all the perks of Facebook that your employees are familiar with already minus the distractions of Cat and Baby pictures! This dynamic fosters a natural environment of positive recognition and engagement while making sure they leave the personal commentary at home!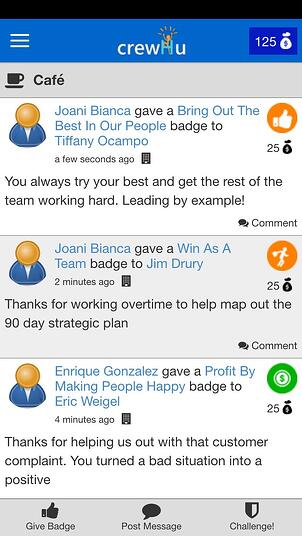 Peer Recognition
The holy grail of engagement goals is empowering your team to engage each other. The CrewHu Social Cafe is able to nurture this behavior by allowing both you and your employees to hand out badges to each other based on good behavior that you define as productive. You can even attribute points for each badge that they can redeem for rewards in the CrewHu store.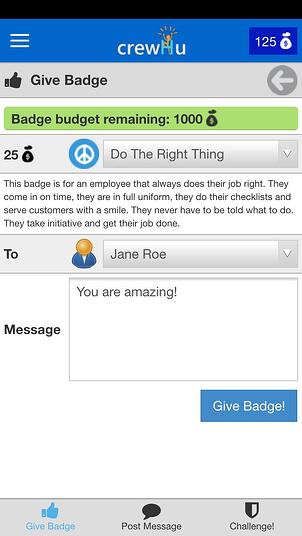 Conclusion
Employee engagement is hard but using the 4Ps Template will allow you to ensure that your employee recognition program is successful and your employees hit their goals. If you're new to engagement, using weekly and monthly meetings will help your team get started. If you need to drive bottom line results including increased revenue, lower turnover and increased engagement then the CrewHu App is the ultimate tool to help you manage your employee recognition program. Don't forget! Make your recognition Prompt, Proportionate, Personal and Public!
Topics: employee recognition