3 Ways to Use Gamification to Improve Recruitment and Hiring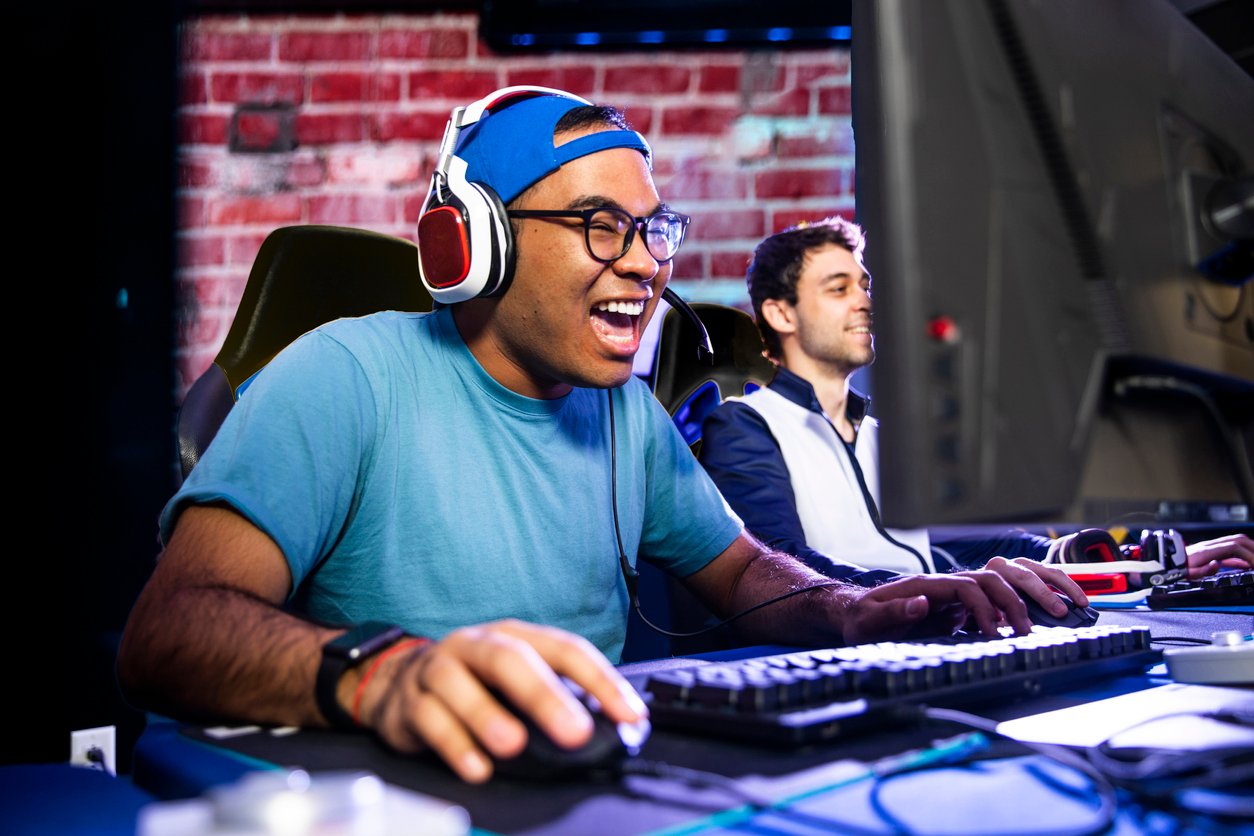 Motivate, engage, and train employees more effectively by integrating gaming into your hiring and recruitment strategy.
As workplaces shift toward more remote work and other new environments, managers are tasked with finding new strategies to engage employees who may no longer be in the office with them. Recruiting is already looking a lot different, as many companies can't conduct in-person interviews due to the pandemic restrictions. Some clever companies are adding gamification to their recruiting strategies to help bridge the virtual-world gap.
More companies are using gamification in all areas of the business, including hiring. In this article, we'll go over the benefits and methods of gamifying recruiting, including:
The benefits gamification for companies, including increased employee engagement and team building
How gamification can help teams set and meet goals
KPIs to track using gamification
Using gamification to assess candidates
Improving the application process
Onboarding and training programs
The basics of gamification
So, what is gamification, and why would you want to use it in recruitment? Gamification uses elements of gaming — including competition, rewards, level ascension, and more — to keep customers or employees engaged in a task or learning scenario.
Gamification can be effective in a workplace to encourage team building and teamwork, work satisfaction, engagement, and motivation. When workers feel like they've accomplished something, even if it's a small task within the gamification booster, they feel more satisfied with their job and workplace.
According to a survey conducted by TalentLMS, 33% of employees want more game-like features in training, 83% of those who engage in gamification in training feel motivated, and 89% think they're more productive if their work has more gamification elements.
Incorporating gaming techniques also helps individuals and the company as a whole achieve goals. Goals for gamification could be increasing employee collaboration or engagement, improving training techniques, speeding up task completion, or rewarding employees for wins.
Business goals can then be aligned with KPIs that will be identified and tracked when using gamification. Metrics to track with gamification efforts include KPIs like:
Employee engagement numbers
Employee satisfaction via surveys and other modes of feedback
Response times for specific teams and individuals
Project or task completion rates
Nailing down these goals and metrics will help teams and managers create the right contests for employees, as well as how to reward them. What are they working toward? Why should they care about the game?
Gamifying the business creates a friendly sense of competition that will keep workers motivated, boosting productivity and engagement.
Using gamification in recruitment
Recruitment is one area of the business that can reap many benefits from gamification. Here are three ideas to incorporate these techniques in hiring and recruitment.
1. Assessing candidates
One way to incorporate gamification into recruitment practices is when assessing candidates. Instead of only gathering qualifications and personal data, ask candidates to play a game. Depending on the department and role, games can provide valuable information about the individual's decision-making or problem-solving skills. What's more, games can help you build more diverse teams, since the results can be evaluated objectively.
Gamification helps speed up the time it takes you to evaluate candidates. Set up a system where you can view results of games as soon as candidates complete them, rather than waiting days for candidates to get paperwork back to you.
2. The application process
Candidates in all industries may be tired of the same old application process. They send their resume and cover letter and provide information about their work and education history. Why not change it up a bit and engage candidates with gamification?
A first step in the overall application process could be for them to complete a game. They'll be engaged and maybe even more interested in working for your company when you can offer different application submission options. You can then evaluate their results from the game and decide whether to advance them to the next round. In this way, the application process itself is a game, where they advance to the next "level" with your company.
Another important note is that some candidates may not want to put in the effort to complete a game just to apply. This helps you weed out candidates who may not be as serious about the job or as interested in working with the company, saving you both time in the long run.
3. Onboarding and training programs
Once candidates are hired, you can add further gamification elements into the onboarding process. The benefits are many: New employees will be more engaged in the training content, they'll have a positive view of the company right away, and they'll be more motivated.
Gamification can also improve the training process so new workers better understand their roles and responsibilities. When they're more engaged with the content, they're more likely to remember it and master it.
One example of onboarding gamification in action is from Deloitte. According to Training Industry, a team within Deloitte created a game centered around a zombie apocalypse, in which the new hire had to make a series of decisions to save humanity while being trained in basic consulting skills. This implementation helped new workers learn these skills at their own pace, rather than whatever managers thought their pace should be — another big benefit of using gamification in the onboarding process.
Gamification is a fun way to engage candidates and new hires throughout the recruitment process. More companies are recognizing the benefits of this absorbing and rewarding strategy, and not just in HR. Gamifying your business across functions will:
Promote collaboration and teamwork
Boost productivity
Increase engagement
Help workers retain knowledge
Introduce KPIs to track progress
Set and meet key goals and benchmarks
When you're seeking new ways to engage candidates, new hires, and employees, the team at Crewhu can improve the ways you recognize and reward them. Our platform also provides new ways to survey employees, collecting valuable feedback that will help you keep improving.
We believe that gamifying your business is the first step in motivating employees, departments, and the organization as a whole. Contact Crewhu to get started with a free trial.
Topics: hiring and recruiting, new employees, candidate evaluation, gamification for recruiting and hiring