5 Ways to Empower Employees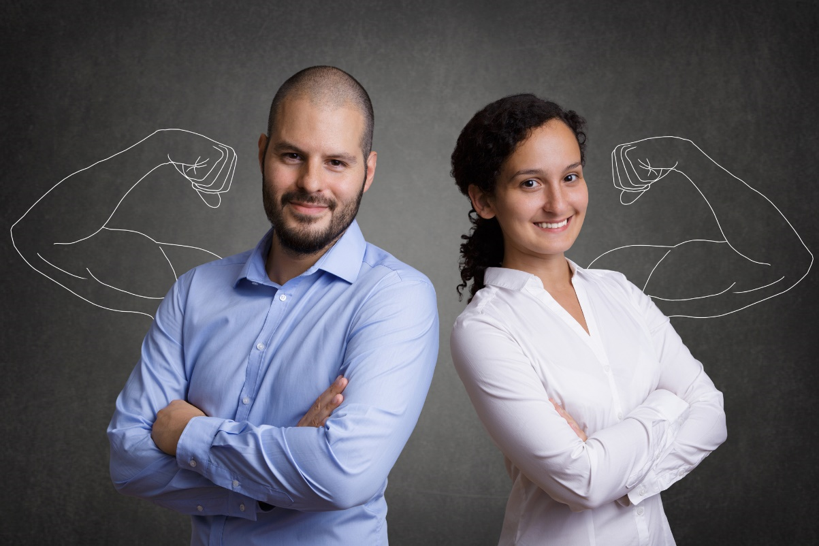 When employees feel empowered, it does wonders for your brand
While it's nice to think that you can leave our personal life at the door when you go to work and leave your work-life behind when you head home, it's simply not possible. A bad work environment with a poor culture and zero engagement will impact how customers are treated. You guessed it – it impacts the bottom line and the brand those employees are representing. So how do you empower your employees and set your brand on fire?
Key takeaways:
Stop micromanaging
Bolster employee confidence
Plan with employees
Let employees work
Coaching for improvement
1. Give micromanaging the boot
Processes and procedures are important. They give a guideline on how things are handled and how to complete jobs but hovering and creating strict boundaries in which an employee has to work is completely different.
At the end of the day, the important thing is the customer and that the job is handled efficiently and effectively. You can't expect your employees to work exactly as you would. They're individuals. While guidance along the way is great, it won't create leaders, and it won't create a sense of accomplishment in your employees. If your goal is to employee empowerment, then you're going to have to relax your hold on their work and let them make their own decisions.
2. The power of belief
Nothing kills confidence like a manager who doesn't believe in their employees. There's a reason you hired each one of the people working for you – you saw potential. Now you need to look at their strengths and weaknesses. If an employee is underperforming in one place, they may excel in another. You know they're good, and they can rise to the top. They just need you to trust them and let them do what they do best.
3. Don't be a dead-end job
Employees want a job that they can love and grow with. They want to be challenged, and they want to know there are more challenges to come, and more potential to grow. If you stifle that growth, or they feel there's no room for growth with your company, they'll start looking for another place to grow.
Just like a plant without sunshine, an employee with no hope for future growth will wither and get dragged down with the redundancy. Sit down with your employees. See what they want from a job, how they want to grow, and see how your company can help them with that. Create a plan for that future growth and see how well the exercise empowers them.
4. Delegation is your friend
Not only will delegating tasks free up your time, but it will also empower your employees to take on different tasks and create new opportunities for them to learn. The payoff here goes beyond more time for you. It helps empower employees to do better at work, and it recognizes them for the great work they've been performing all along.
5. Give feedback
Employees want to know how they did when taking on a new task, but more than that, they want to know where they strayed and how to improve their work. Similar to sitting down to make a plan, sit down with your employees after they've taken on a new job and talk to them about where they excelled, and how they could improve it in the future.
Talk to your employees to get their input on the job and see how they feel they did. Having an open dialogue with your staff could uncover areas of growth for your company and could lead to improved processes and procedures. It will also make them feel as though they're positively impacting the workplace.
At CrewHu, we're all about empowering employees to create better companies. Employees are the root of all a company does. They're often the first and the last impression a customer has of a business, and you want that impression to be an amazing one. One way to empower your employees is by giving regular feedback. Don't wait around to give a yearly review, start giving constant feedback with our help!
Topics: employee satisfaction