5 Ways to Keep Great Employees Happy
Celebrating our unsung heroes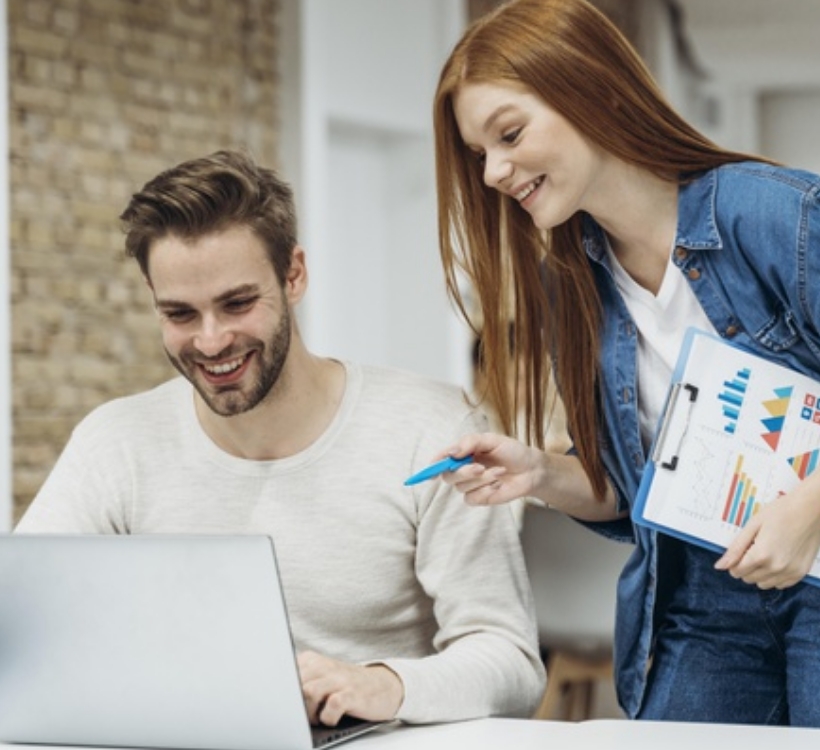 There goes another great employee. What did you do wrong? Why do you always have to train new people to fill the spots left by your star employees? This could be a sign that your current employees don't feel valued, aren't happy, and don't get the recognition they deserve. It costs less time and money to keep great employees happy than it does to train new ones.
1. Is there room for growth?
Life in the office begins to feel stale if an employee can't reach further than their current job title. They may even wonder what the point of trying is.
Instead of letting employees feel stuck, allow them to develop their professional edge. Pay for training certifications and recognize then for their accomplishments. Put the high perfomers in charge of key projects where they lead a team. Let them train others in their area of expertise. Show them they matter to your company by having them teach others how to get on their wavelength and learn their work ethic.
If there is an open position you think they'd be a perfect fit for, encourage them to apply and help them prepare for their interview. They may be great in their current role, and you may not want to let them go, but it's far better to keep them around than to lose them to the competition.
2. Is it all work and no play?
Play! You can either make work fun for them, or you can encourage other activities at work. Think about how much you would have loved a half hour in a game room during the workday when you were in their shoes.
You can set up a game room at work for employees to enjoy on their lunch, or you could take it a step further and set up a time every week for everyone to get away from their desk and just have fun.
You can make a game out of fitness and encourage every employee to take some paid time during the week – or each day – to go for a walk or hit the employee gym. Think about which amenities your staff would appreciate the most, and work toward adding those things to your office. They will love the thoughtfulness of the gesture, and you will have happier, more productive employees because of it.
3. Reward employees, but be thoughtful
Rewards are great, but if the reward is not personal it will be less meaninful. Make sure when recognizing and rewarding hard work you are mentioning the person by name, what they did, how it relates to your company core values, and finally, what their behavior inspired in you.
Also consider what reward would be most meaningful to the recipient. What would they appreciate most. Is it time off? Is it one day a week where you allow them to work from home? Maybe consider a gift card to their favorite restaurant or throwing a party in their honor. The more thoughtful the reward, the more impact the reward will have on the recipient.
4. Is work and life balanced?
Don't hold them to such a strict work schedule. Sit down with and figure out if they feel they're giving too much to the company and not enough time to their personal lives. Work together to find a solution that works for both your company and your employee.
Consider flexible work hours for them, a little more paid time off for family obligations, or a day a month they can take off to spend with their family or personal hobbies. Consider helping them out in areas where they struggle either at work or in their personal life. Relieving stress from their shoulders will improve their work and make them happier with your company.
5. Have a heart-to-heart
Employees leave managers, they do not leave companies. Are you or your managers open to constructive criticism? If you are, let your star employee give you an evaluation. Sit down with them and ask for suggestions on how you can be a better, more effective leader.
Employees talk among themselves, and the chances are good that the suggestions they bring to the table are thoughts most of the office shares. Don't get down on yourself about the review, and don't get upset. Instead, have them help you develop ways you can change things the office notices and doesn't really care for.
Have them help you develop goals to be a better leader and create a clear timeline to reach specific goals. If there are areas for improvement, there are ways to lift the atmosphere and culture of your company. Who knows, customers will probably notice the difference and be happy with the change as well.
Recognizing and rewarding employees increases employee retention and gives them a new outlook on work. Recognizing and rewarding employess is easier with our employee recognition software. We help you track of how employees are doing and who is excelling at their work. Request your free trial today.
If you are a current customer and have questions about employee recognition and rewards best practices email support@crewhu.com and a Crewhu Account Manager will reach out.