Feedback Surveys Can Give You Great Insight into Customer Happiness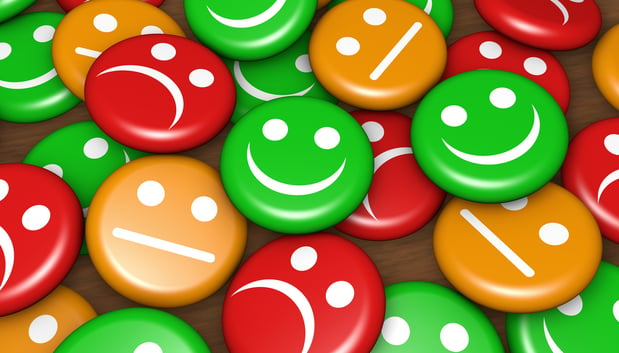 But remember that not all surveys are created equal
It's not easy being a managed service provider. On a regular basis, you probably have to deal with the threat of malware, well-intentioned people who end up causing technical problems, smaller IT budgets, and a thousand other important issues.
And where do your customers fit in to all of this? On top of everything else, you need to make sure they're happy or guess what? They'll be gone and you will be busy looking for ways to replace the lost revenue instead of growing your business.
But how do you know if your customers are truly happy? The answer is feedback.
Your feedback options
When it comes to hearing from your customers, there are a few things you can do:
Set up regular meetings for customers and account managers
Send out satisfaction surveys periodically
Use ticket completion surveys


Now, the first two can provide you with some good information, but you're missing out on feedback for specific interactions, which is vital. This is where ticket completion surveys can be a huge help, as they provide feedback that can help with process improvements and identify training needs.
You may be using an application that sends out surveys, perhaps even including your own questions, that attempt to gauge customer satisfaction. But the return rate is probably pretty low, right?
It's time for a better way
A successful customer satisfaction system must have the ability to do 4 things easily:
Collect lots of feedback
Notify the right people immediately
Measure the feedback data collected
Recognize and reward great service
Collect lots of feedback
The survey should be as easy as 1 click. For the most part, you will get as much information from a 1-question survey with a feedback box as you would with a 5-question survey. However, the 1-question survey will bring you up to 10 times more survey responses. A customer satisfaction program with a 3% response rate does not bring you enough data to get a true pulse of your customers.
Notify the right people
The system must send out real-time alerts to the right people when someone has left a rating. Your team will be able to immediately offer their thanks or find out why a customer wasn't happy with their transaction. This quick interaction will increase your credibility and improve your customer relationship.
Measure the feedback
It is not only about the specific reaction, but the ability to take all the feedback data collected and find service trends that can be improved. Your system should be able to take your data and group it by specific problem areas, employees, and customers. You must be able to pinpoint problem areas in processes and employee training needs, and see which customers are at risk of leaving so you can take immediate action.
Recognize and reward great service
Of course, you shouldn't only look for ways to improve, but also celebrate team and individual successes. The final – and probably most important – part of a successful customer service system is to say thank you to your team who do great things every day to keep service levels high: things that probably will go unnoticed if your system cannot easily recognize and reward.
If you want happier customers and more engaged employees, make sure your customer service system can get the above 4 things done. To see a firsthand example of what a successful customer service system looks like, read this LinkedIn post from the founder of Mirus IT.
(Spoiler alert: Their return rates went from 3 percent to 35 percent!)