Reputation Management Software – The Best of the Best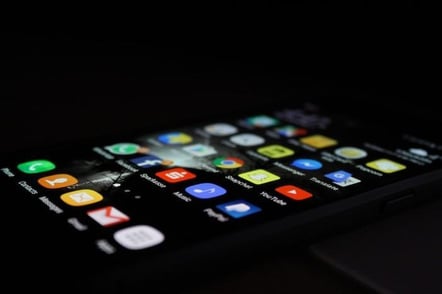 Maintaining a positive online reputation is essential for any business. In today's digital age, having a strong, reliable online presence is more important than ever. The good news is that there are many great online reputation management software programs available to help you manage your online reputation.
In this blog post, we will discuss the best reputation management software programs and how they can help you protect your online reputation.
What is reputation management software, and how does it work?
Reputation management software is a powerful tool that helps businesses effectively monitor and manage their brand's online presence. Unlike a reputation management company, a reputable management platform could scan through social media channels such as Twitter and Facebook to instantly analyze customer feedback, provide immediate reports on customer sentiment or conversations related to the company, and deliver comprehensive insights into a brand's reputation.
This type of reputation management strategy helps companies establish an authoritative voice in their industry, identify emerging opportunities and threats, track key performance metrics across platforms, interact with customers efficiently and productively, and ultimately protect their business presence online.
With these online reputation management services, brands can easily create trust and increase engagement with stakeholders so they can grow their business with confidence.
The benefits of using reputation management software
Reputation management software is becoming increasingly popular as a means of helping businesses better monitor their online presence and reviews. This software helps companies protect their brand's reputation as well as track any changes or threats to the brand's reputation.
A few of the primary benefits of using such a tool include:
1. Improved customer relations
Reputation management software is an invaluable tool for businesses looking to build and maintain positive customer relationships. It helps maximize their online presence by allowing them to quickly track and respond to negative reviews and positive reviews, monitor social media accounts, filter out spam and trolls, and send customized messages.
By having immediate insight into what people are saying about their brand online, companies can better manage customer relations and resolve any disputes or misunderstandings that arise quickly.
In addition, reputation management software can help businesses gain valuable insights into customer behavior, giving them a deeper understanding of the needs of their customers so they can form more meaningful and fruitful relationships.
2. Enhanced brand credibility
Protecting your business's reputation is important, and reputation management software can make it easier. This technology allows companies to gain better insights into what customers say about their brand across various channels.
With this information, they can quickly identify any potential reputation concerns and address them before they become major issues. Additionally, reputation management software provides a detailed trail of customer interactions, enabling businesses to examine the effectiveness of engagement strategies and identify areas for improvement to their reputation online.
3. Streamlined workflow from manual processes
Many companies still rely on manual processes to monitor their brand's reputation, but with software solutions like these, they no longer have to waste time and energy performing these activities manually.
Reputation management software can help businesses streamline all the tasks involved in managing their online presence, allowing them to focus more on growing their business and less on administrative tasks.
4. Automated integration capabilities with other software applications
With reputation management software, businesses can connect with various other applications and platforms to further improve their brand's digital presence. Some software programs allow for integration with email marketing or CRM systems, which can help companies save time and resources when communicating with customers.
5. Increased online visibility
In today's digital world, having a strong online presence is critical for any business. Reputation management software can help companies improve their online visibility by allowing them to easily monitor and manage their brand's online reputation on multiple channels such as forums, review sites, social media platforms, and more.
By tracking key performance metrics across different channels, businesses can better understand how effective their marketing strategies are and make adjustments as needed. With increased visibility and a stronger online presence, companies can further improve sales, customer acquisition, and brand trust.
Whether you're looking to build a positive brand image or increase your online presence, there are many benefits to using reputation management software for your business. But which are the best?
The best reputation management software programs to try
There are many great reputation management software programs available today, but some of the most popular are as follows:
1. Crewhu
Crewhu is a powerful, all-in-one platform designed for managed service providers (MSPs) to energize and motivate your team. With Crewhu, you can measure KPIs essential for improving performance, outstanding customer satisfaction, and organizational growth.
This feedback system also allows employers to reward their employees with gamification initiatives, recognition programs, and more – creating a powerful cycle of motivation!
2. BrandYourself
This platform helps businesses manage their online reputation by offering a variety of tools for identifying and suppressing unwanted content, monitoring online reviews, and more.
BrandYourself also provides a detailed report that highlights key data points about a brand's online presence. This helps businesses stay on top of their reputation and take action when necessary to protect their brand from potential threats or negative customer feedback.
3. Hootsuite
Hootsuite is a popular social media management platform that allows users to easily monitor their brand's social media presence across multiple channels such as Twitter, Facebook, LinkedIn, and the like.
This intuitive software solution makes it easy for businesses to quickly track conversations around their brands, respond to customer feedback or complaints in real-time, and engage with stakeholders in an organized manner.
Overall, Hootsuite is a powerful tool that can help businesses protect their online reputation and stay ahead of the competition.
4. RepuGen
RepuGen is a popular review management platform that helps businesses gather and respond to reviews from customers or clients on various platforms such as Yelp, Facebook, Google, Capterra, and so on.
This software makes it easy for companies to reduce negative feedback by interacting with unhappy customers to resolve issues before they spiral out of control.
5. Brand24
Brand24 is a reputation management tool that allows businesses to easily monitor their brand's online presence and track key metrics like mentions, sentiment, the volume of social media conversations, etc.
With this software, you can quickly identify any potential threats or opportunities by analyzing the data it provides in real-time. With Brand24, you can stay up-to-date on what others are saying about your brand and take action when necessary to protect your business's reputation.
Whether you're looking to build your brand's credibility or grow your business with confidence, reputation management software can be an invaluable tool to help you achieve your goals.
While all these popular programs can do the job, only Crewhu can offer you the powerful, personalized, professional service your business deserves.
If you're looking to improve your online reputation – and really, who wouldn't want to? – we can help. Contact the experts at Crewhu to see how our reputation management software can improve how customers view your business. With the right tools and resources, you can ensure your brand's reputation remains strong and positive online.
Topics: reputation management, branding, reputation, software