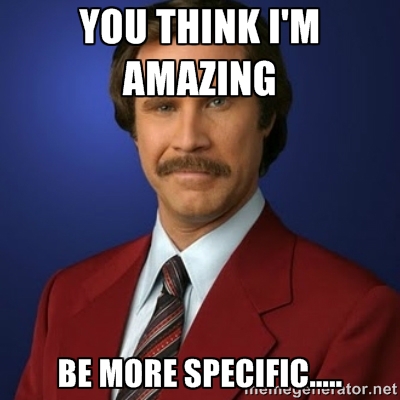 Johnny is an HR manager for a multi-state corporation that was called into the office by his CEO, Ron. Ron recently got an e-mail from a customer that said their experience at one of their stores was appalling! Johnny is a smart HR Manager and immediately asked in which store they received the complaint and for a copy of the e-mail that described the customer experience. He assured the CEO that he would investigate,improve and initiate an employee recognition program that would empower employees to give better customer service. Ron smirked and asked Johnny, "employee recognition does that?" Johnny smiled and said, "An employee engagement and recognition program with SMART Goals does," and quickly ran to his office to pull up his SMART Goals template.
What Johnny Did First
Since Johnny knew that the first step in creating a SMART GOAL is to be very specific he did some research and found that the complaint happened out of one of the company's Florida stores. The customer complained that the store rep didn't know anything about the product and seemed frustrated with not being able to answer the questions. Johnny knew the employee needed to:
learn more about the company's product lines
receive localized education
be tested on product knowledge
So Johnny created a 'Specific' smart goal by using the 5 W's.
"To make goals specific, they must tell a team exactly what's expected, why it's important, who's involved, where it's going to happen and which attributes are important. A specific goal will answer the five 'W' questions making it clear and unambiguous.