How to Emphasize the Importance of Customer Service to Your Team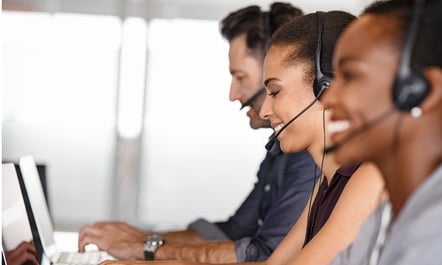 If your team doesn't understand the importance of customer service, it can affect your bottom line. Here are some ways you can show them how essential their work is to your business.

Customer service is one of the pillars that can determine your company's success. No matter how good your products or services are, you can easily lose business if your employees don't provide top-notch customer service. Conversely, excellent customer service can give you a leg up on the competition and convert customers into advocates.
During a survey conducted in May 2022, 94% of respondents said they were likely to purchase again after a positive customer service experience. In that same survey, 82% of respondents stated they were likely to recommend a business that provided a stellar customer experience.
For that reason, it's essential that you and your team are on the same page when it comes to handling customer problems. But how do you emphasize the importance of customer service to your staff? This guide will show you everything you need to know.
Organize training programs
Training programs that cover basic customer service strategies can help your team learn how to handle any problems that may arise. Remember, there's no such thing as too much knowledge. If you want to build a world-class team, you have to train them.
Of course, you can organize workshops and conferences with corporate trainers, but if that's beyond your company's budget, don't worry. You can train your employees yourself or have other staff members with expertise in customer service lead training exercises.
Alternatively, you can share online resources with your team. To ensure that your employees go through the material, ask them questions and invite them to share their suggestions and challenges.
Encourage employees to be problem solvers
Your team shouldn't always have to come to you or their supervisor when customers have problems. Encourage them to use their skills to handle customer pain points – within your company's rules and guidelines, of course.
To prepare your employees to be better problem solvers, discuss possible challenges customers might have and listen to the solutions your staff offers. This way, you can see how they think and identify areas where they need to improve. If you don't feel all your employees are able to address customer problems by thinking on their feet, identify a few who are critical thinkers and start with them.
Teach customer service employees to listen
When customers present their problems to your team, they want to feel like they matter. In customer service, there's a temptation to quickly rush through one customer to keep the queue moving, whether in person, online, or over the phone. This is why you should teach your employees to show they care by listening attentively.
Additionally, customer service reps (CSRs) should wait until a customer finishes talking before replying – even when they can predict what the customer's issue is. If your reps aren't sure they correctly heard what the customer said, encourage them to repeat the issue back to the customer.
Keep in mind that the goal is to help solve the customer's problems, so listening to them and really hearing what they have to say is essential. Make sure your CSRs understand that they need to listen carefully and avoid any distractions.
Improve company knowledge
How well does your team know the company? How well can they answer questions about the services or products you offer? The quality of service they provide to your customers lies in these questions. Your team members should keep abreast of changes in your company as well as any updates that will help them execute their work well.
How can you be sure your team members know everything they need to about your business? Try having them field survey questions about your company. And feel free to throw in a few fun questions to reduce stress and keep them engaged. Also, take your CSRs on tours around the company while introducing them to the various departments and their respective staff members.
Invest in employee recognition programs
One of the best ways to help your employees see the importance of customer service is to reward those who do it well. When employees feel valued, it can be reflected in how they relate with customers. Employee recognition programs motivate your staff to do more.
It doesn't take a fortune to appreciate your employees. Employee appreciation can be as simple as a thank you note or a gift voucher. For a more informal approach to rewarding employees, you can invest in gamification, where employees receive points when they complete tasks or reach certain milestones.
Employee rewards will encourage not only the recipient but other team members to do their best. In addition, you can include your customers by having them vote for your best employees on the company website.
Let CrewHu help you
It's essential that your CSRs understand how important customer satisfaction is to the success of your business. Investing in customer service is one of the best things you can do for your bottom line.
If you're looking for a platform that can help you combine customer satisfaction with employee recognition, CrewHu is ready to help. We'll work with you to collect customer and employee feedback and use that data to transform your customer service and employee recognition programs. Contact us today to learn more.