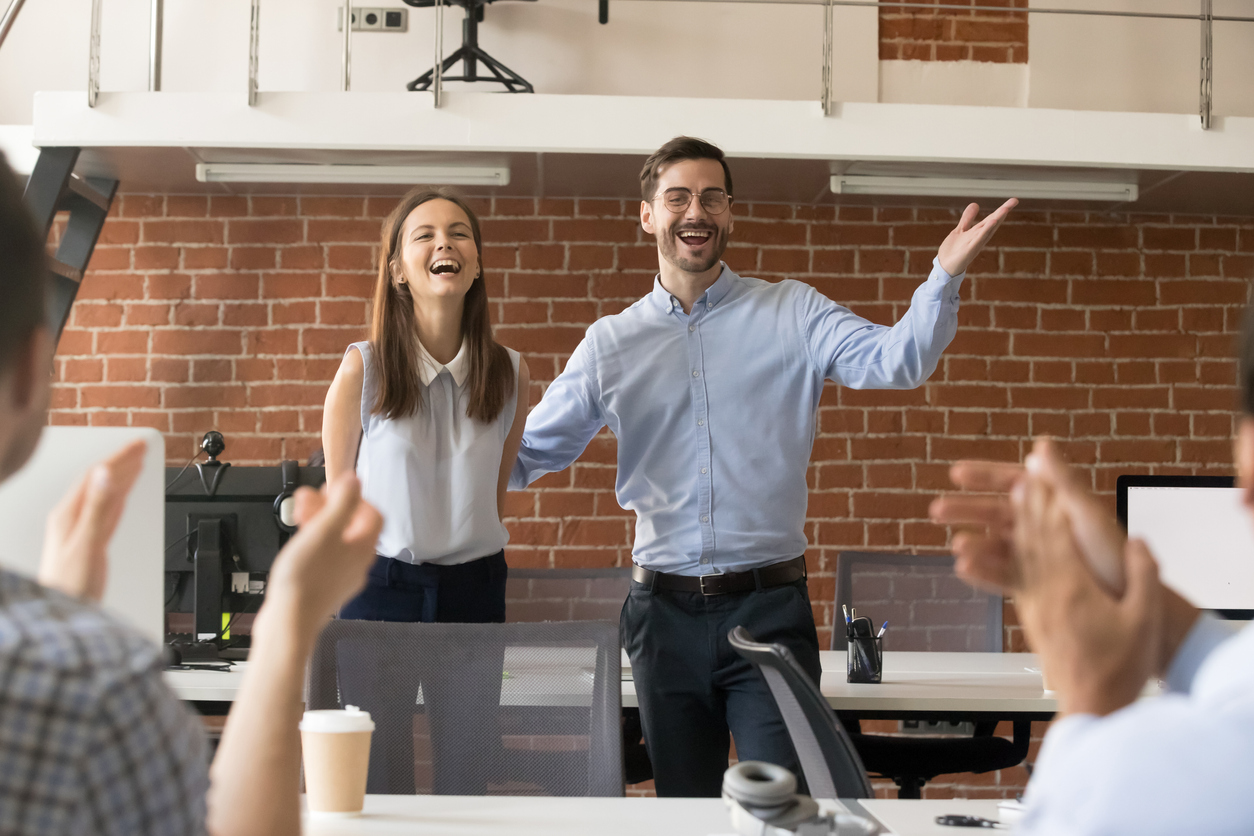 Keeping your customers happy starts by keeping your employees happy.
Follow these three R's of an effective employee rewards program.
Read More
Topics: employee recognition, employee engagement, employee retention, employee productivity, peer recognition, Employee Retention and Satisfaction
We know how important employee recognition is coming from the boss, but how does it stack up coming from a peer?
While it's important for managers and the Human Resources department to be on the lookout for up and coming talent within an organization, it isn't the only way to identify potential leaders within your ranks. Peer recognition is now being touted as one of the best ways for top performers to gain a spot in the limelight. An article from Harvard Business Review put the magnifying glass on the correlation between peer recognition and unidentified leadership qualities. What they found buried in the peer recognition data is that employees who received high volumes of positive recognition from their peers are often the most collaborative players on the team: a trait highly associated with effective leadership.
Read More
Topics: employee recognition, employee engagement, peer recognition