3 Ways to Increase Customer Service with Employee Recognition Software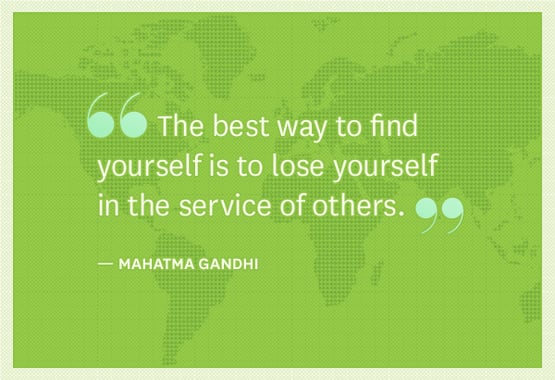 Are your employees lacking proper customer service skills and presenting a negative reflection of your company? It is much more common for an employee who reflects your company and its beliefs to help a customer fix an issue and present a positive representation of your business. So it makes sense to engage employees surrounding your company's goals, right?
Employee recognition software will help reinforce your company's goals and culture, spreading it freely among all your employees. Check out CrewHu's FREE SMART Goals template to help get you started in spreading your culture! By starting with your employees, your culture will spread to potential customers, and give them a good feeling about your business and the services it has to offer. Keep reading to learn 3 more ways to improve customer service using employee recognition software.
Use Employee Incentive Programs to Improve Relationships with Customers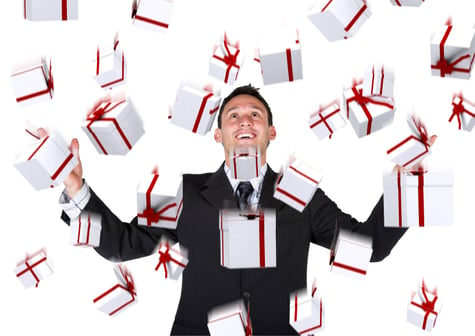 Employees love incentives! Motivate your team by creating goals for them to work towards while completing their regular tasks. Here is a quick example to get you started:
You can create a quantitative measure for satisfied and unsatisfied service calls by setting a weekly goal for all customer service agents.

Award +5 points for satisfied customers and -5 for unsatisfied customers. Show performance review examples, both good and bad, so employees understand the goal clearly.

CrewHu's employee recognition software makes a leader board based on employee results. This allows each team member to follow the results on a live leader board.

At the end of the week, the winner receives a certain amount of CrewHu Bucks (amount of CrewHu Bucks set up by you at the creation of goal).

The employee can then redeem the CrewHu Bucks at his/her convenience in the CrewHu store to receive prizes like Amazon, Starbucks, and Visa Gift Cards. Don't see something that catches your eye in the store? Hold on to your CrewHu Bucks to save up for a bigger prize!
Setting up simple goals like this customer satisfaction goal will help improve your employees' customer service skills and motivate them to foster great relationships with all your customers. Be sure to read up on how to create quality SMART Goals examples.

Use Employee Recognition Software to Spread Your Company's Culture Among Employees and Customers
Be proactive in promoting your company's goals and culture. Set up goals relevant to the overall beliefs of your business for your employees making it clear what your priorities are. Employee recognition software will catalyze the spread of your beliefs and goals to all your employees. When your company culture flows through your employees blood, that feeling will be visible and spread to other employees, promoting a positive attitude in and out of the office. More importantly, the feeling will be clear to your customers, inspiring them to learn more about your business and what it has to offer, ultimately turning them into customers.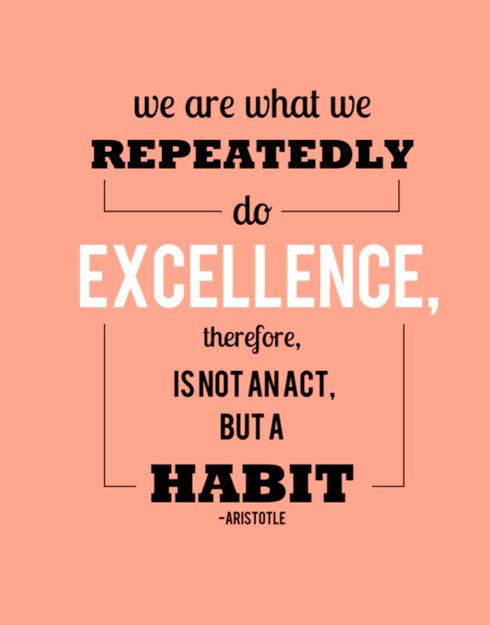 Give Every Employee a Chance to Win Recognition Awards in the form of Badges worth CrewHu Bucks!
With CrewHu's software you can set up daily, weekly, monthly, even yearly goals. What if your employee takes the initiative on their own to do something good for a customer and you want to award your team member for their great work? That's what value based CrewHu Badges are for! CrewHu helps you immediately recognize outstanding customer service with a badge that gets posted publicly on the 'Cafe' section of CrewHu, and we know how important it is to give recognition awards promptly! Along with the badge, you can post customer comments on the public news feed. This allows your whole team to see what sort of behavior you support and motivates them to improve their behavior. Not only are they motivated by the public applause, but they can redeem their value based badges in the CrewHu store for awesome gifts!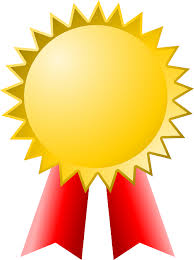 Conclusion
Recognize your employees for all their good work to improve the overall customer service of your team. Not sure where to start? Use our SMART Goals examples to create a good foundation. Once your SMART Goals are set up, utilize CrewHu's software to incentivize reaching these goals for your team. This will improve the quality of your team's customer service skills and instill the values and beliefs of your company within them. By giving everyone a chance to win badges, it improves the effectiveness of your employee incentive programs. With effective employee incentive programs, you will have happy customers, which will make you a happy boss!
Topics: employee engagement, Employee Contests, smart goals, managed service providers