Celebrate the Good Stuff: Tips for Keeping Your Remote Workers Motivated and Engaged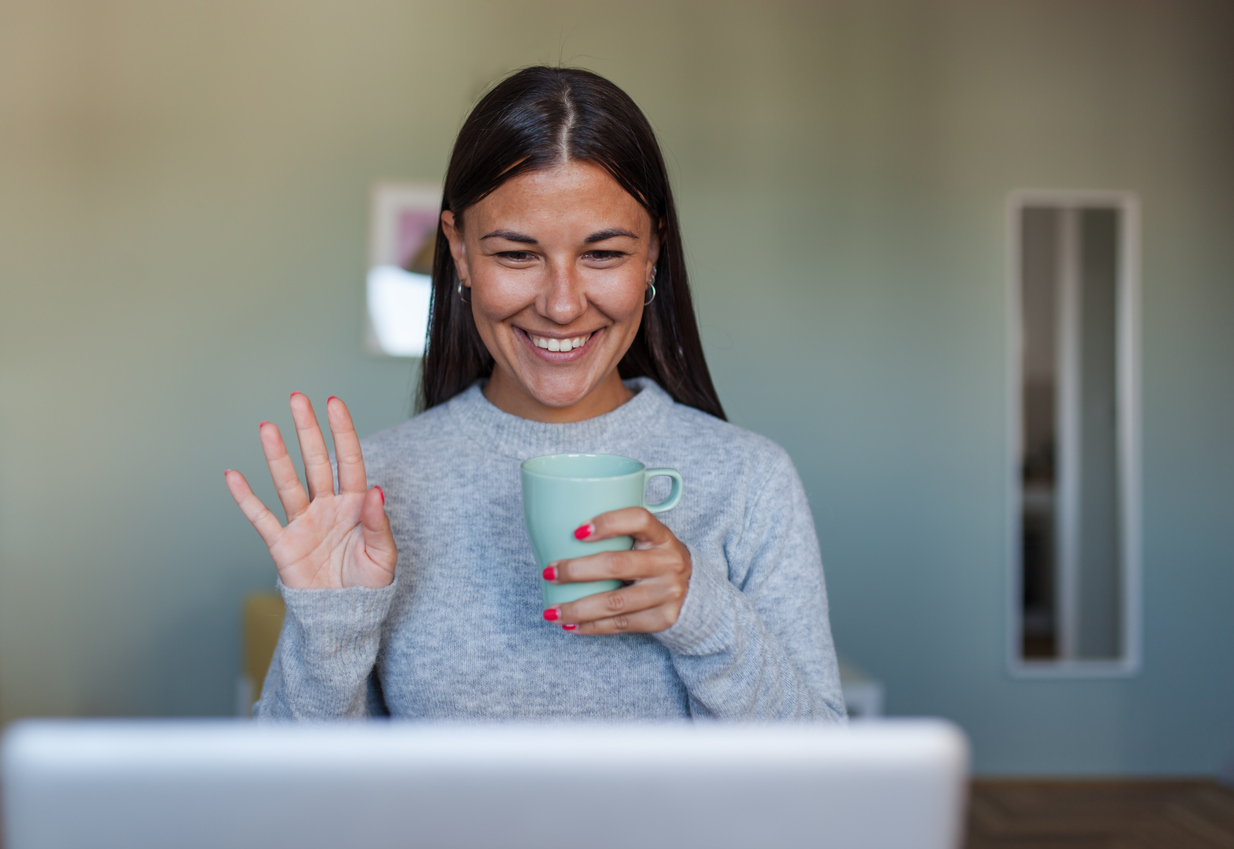 Keep motivation up as employees work from home
We all like to think we will get a lot done when we're working from home (WFH). We picture days of productivity that are easier than being in the office because we're surrounded by all the familiar trappings of home and our personal life.
Work disconnects aren't always because of home distractions. They can happen if team members aren't used to WFH and being away from their co-workers and office setting.
According to the recent 2020 State of Remote Work report, communication, collaboration, and loneliness continue to be top challenges for remote workers and organizations. While this doesn't come as a shock to many, these are important issues for companies to acknowledge to improve communication practices and minimize remote work disengagement.
There can be frustration from not getting support as quickly, there can be slacking because of less accountability, there can be a sense of "others are goofing around at home, why can't I?"
How do you nip this in the bud while your employees adapt to working from home? Easy. Keep your employees motivated and engaged with these best practices.
Key takeaways
Recognize important dates
Don't forget the camaraderie
Focus on fun elements during calls
Show them you care about them
Celebrate daily wins and recognize employees with rewards
Celebrate important dates
Just because the office setting is now virtual doesn't mean important dates should slip by unnoticed. It's more important than ever to recognize and celebrate birthdays and anniversaries to show your employees you care. So how can you help employees feel valued, even if they're not in the office?
Crewhu makes this easy with our birthday and company anniversary badges. The badge singles them out and lets the entire virtual team get behind the celebration.
The best part about it is the badge can be automated, so you never forget an important date. It will appear automatically once you've put it in the system and set it to launch.
How does this help?
Just as it's easy for employees to get distracted at home, it's just as easy for management to do the same. The environment for work has changed, and we're all trying to find our new normal. As we make these changes, recognition can be forgotten.
It's important not to forget to recognize employees and help them focus on what's important through the work hours—work.
WFH doesn't mean isolated
What's missing from a virtual office? Break time with co-workers.
In the office, we can take a short walk with a friend, have coffee, sit for a few minutes and destress. When we move from the office to the home environment, it's easy to lose sight of break time.
However, breaks should be encouraged when WFH. Take it a step further and encourage co-workers to take video breaks together. This allows them to see one another and have some of the same interactions they would have in the office.
Schedule a quick morning or end of day video check-in. This will help keep the office camaraderie alive and fuel your company culture. Moreover, it will keep your team on the same page, and let them see that, even though they're WFH, they're still part of a company and team that counts on them.
Make virtual meetings fun
Congratulations or shoutouts are easy to give in an office setting. When we are WFH, that's another story. Since the normal day-to-day has changed, that means how we give recognition should change too.
Make it part of your virtual meetings. Create an agenda for your meetings that includes time for shoutouts for outstanding work. These compliments go a long way to bringing the team closer together and will make everyone feel more invested in their job.
Showing is caring
It's easy to take the temperature of the office when you're all working close together, but when you're WFH, checking in with employees is often a bit more challenging and takes some planning.
This whole experience allows managers and co-workers to get to know their team on a different level. Some employees may be home schooling their children while balancing work. Take this opportunity to really connect with your team and find out what they're passionate about outside of work.
This helps empower your employees and gives you a better look inside their home life and helps you know them on a deeper level. Showing them you care about their life and their well-being will kick up their enthusiasm for work.
Celebrate daily wins and recognize employees with rewards
Rewarding star performers can motivate the entire team. Now that your entire team is working from home and adapting to this new reality, celebrating the good stuff starts with recognizing good employee behaviors and creating an employee recognition program with incentive rewards to keep employees motivated and engaged.
Giving away micro-rewards to star employees like Uber Eats, Instacart grocery delivery to their house, or other perks like preferential scheduling, personalized goods, and team or company-wide recognition is key. You can also encourage your team to share what they accomplish each day. This creates friendly competition and motivates everyone to strive to do their best.
Working remotely can be challenging to begin with, but it won't remain so for long. Our tools make it easy for teams to stay connected while WFH, including gathering feedback, employee recognition, and engagement solutions. Contact Crewhu to get started.
Topics: employee retention, employee satisfaction, productivity, employee appreciation