Don't Hire for Your Company, Hire for Your Culture
Your culture is alive, and your company should live by it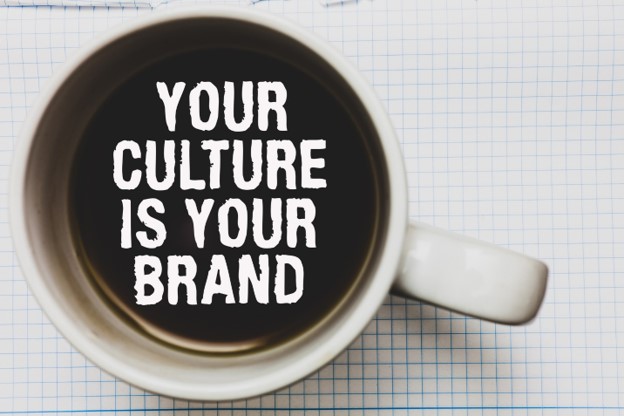 Company culture is an amazing thing to have because it groups like-minded people who work toward the same goal. Everyone is on the same page, everyone's needs are met, and everyone is confident in their work and where they fit within the company.
However, company culture should never just be words. If you declare it to be company culture, be prepared to live by it, even if you're not in the workplace. More than anyone at your office, leadership should personify the culture or else there's really no culture at all.
Your company culture is one of the most important things to your business because it's what you, your employees, and your entire brand stand for. It's an ideal that customers are more than happy to rally behind because they share the same values.
Key takeaways:
Know what you stand for
It's all in your brand
Be upfront
Ask the right questions
Your culture is your brand
We already know that your brand is how you're perceived by customers. It's what you stand for, what your company is, and how your company treats people. It's an authentic persona for your entire business, and it's what attracts people to you.
Your culture should reflect your brand so precisely that one bleeds through to the other naturally. If your culture doesn't reflect the values of your brand, then your brand will seem generic and lack depth. It will come across to customers that your brand is only words and there's nothing of any real substance behind your mission and persona.
What's more, this inauthentic feeling will chase away prospects. We've all run into people that we knew were being fake with us. Chances are, you didn't want much to do with them after the first meeting. The same is true for potential employees when they run into a brand that doesn't live its culture.
Your brand as collateral
You've worked hard at building a brand you can be proud of. Your employees love working for you; they're completely engaged, and every day feels less like work and more like hanging out with friends while achieving company goals.
Why not use that energy in your ads? It's fine to tell people about your company, pay rate, and what the job requires, but also speak to them on a personal level.
Some brands already do this: "If you're someone who loves coffee, music pumping in the background while you work, and doggy day cares on-site where you can visit your pooch on break, then you're the right one for our company!"
Doesn't that sound a lot better than a drab job ad? It already tells you a lot about the atmosphere. You can tell if you're a cultural fit right away.
Use culture during interviews
Don't bore candidates with long interviews. Show them you respect their time, and you're genuinely glad to have the chance to meet them. Feel free to get personal while asking important questions.
Get to know them as a person as well as a potential employee. Offer them coffee if you're that coffee loving company, get to know how they like it. Ask if they'd like to visit the doggie day care or if they have any dogs they'd want to bring into work.
If you're a team of book lovers, ask about a book that changed their life. Show interest and be respectful of them as a person.
Are they the one?
Usually, you can tell from a candid interview if someone is going to be a fit for your company, but if you're not sure after spending some time with them, then you can always do some research.
Introduce them to the office and some of your most outgoing employees to chat with them so they can feel out the new candidate as well.
Were they being genuine? Just like people can tell a fake brand and culture, you can tell when someone isn't showing their true self. If you get a feeling they're being fake with you, they're likely not the one.
Make use of personality tests to get a better feel for the candidate.
If they pass all of that, what are you waiting for? Hire them!
We love seeing a company culture come to life, and we find there's no better way to do that than having some fun around the office. We have a whole suite of services targeted to make work fun, competitive, and extremely rewarding. Learn how we can help engage your employees and keep them coming back for more!