Improve Help Desk Support with Employee Recognition Software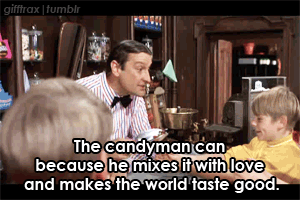 Keeping your customers happy is one of your highest priorities. Making sure they are actually happy starts with ensuring your help desk service is of A+ quality. By maintaining high standards for your help desk employees you will be able to provide the best service to your customers at the most reasonable prices. When your help desk service is superior to the competition, at a great price, your customers will remain happy and continue to use your services. Here are 3 tips on how to use employee recognition software to maintain superior levels of support for your customers.
"To be a World Class MSP you need to be Process Driven in all areas of the business: business planning process, sales, finance, and finally Service Delivery" -

Gary Pica

,

TruMethods
---
SMART Goals Examples: No Ticket Goes Unseen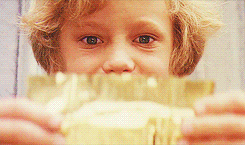 When everything is tracked, there is no way for someone to redeem a fake golden ticket
Are customer support tickets getting lost and creating chaos for your technical support team? A highly organized help desk team will deliver the best service to your customers, keeping them happy when their issues are being resolved promptly. When it comes to help desk management, Craig Fulton, a friend from ConnectWise, recommends that "Everything is a Ticket."
So, how can employee recognition software help you reach new levels of help desk support for you customers? Try strengthening your employee incentive programs by setting up a team SMART Goal for your entire help desk support team to not let any tickets go unseen. This will help you optimize your help desk processes by making sure all customers issues are being acknowledged and worked on.
Recognition Awards: Reward and Promote Great Service
Children with bad behavior had to leave the chocolate factory…good behavior reaps good rewards
You can reinforce positive behavior in your workplace using recognition awards. Try handing out a recognition award to your employees (like a CrewHu badge) who regularly provide status updates for your clients and keeps them in the loop. Doing so will reinforce this behavior and show other employees what is expected of them. When your help desk team is providing support of the highest quality, customers will be happy with your service and comfortable to continue working with you.
Performance Management: Value Your Help Desk Team's Opinion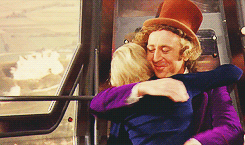 Willy Wonka gives Charlie the Chocolate Factory and lets the whole family move in. He tells Charlie to live happily ever after…and your employees and clients should always be happy
When it comes to creating/changing processes for your help desk team, it's important to keep them involved in the process and listen to their opinions. During performance reviews (
performance review examples
), make the conversation a two way street. Accept feedback from your employees regarding their day to day responsibilities and the processes involved.
Another valuable place to use employee feedback is regarding their day-to-day responsibilities. CrewHu's employee recognition software allows for peer recognition. Using this spec lets employees give badges to one another for good work. This is useful to you as a manager, because you may not see everything that occurs during customer support sessions.
Using CrewHu employee recognition software you can check (as often as you'd like) to see what behaviors employees are giving badges for. This will give you a better
understanding of employee pain points
while dealing with customers, delegating tasks, and other employee responsibilities. If you find trends in certain areas, you may be able to alleviate a minor issue before it becomes a larger problem.
---
Conclusion
Work towards and maintain high quality help desk support for your customers. Doing so will help increase employee and customer retention rates. Using employee recognition software will make it easier for you to maintain high levels of support.
Create SMART Goals
for your employees today to start seeing results immediately!
OR
This is part 3 of 3 of our 'Employee Engagement' Email Series
Subscribe now to learn about closing more sales and optimizing your As-a-Service business model
Image Source: Warner Bros. Entertainment Inc.
---
Topics: employee recognition, smart goals, managed service providers, recognition award