Reputation Management: Encouraging Customers to Leave Reviews
Reviews influence buying decisions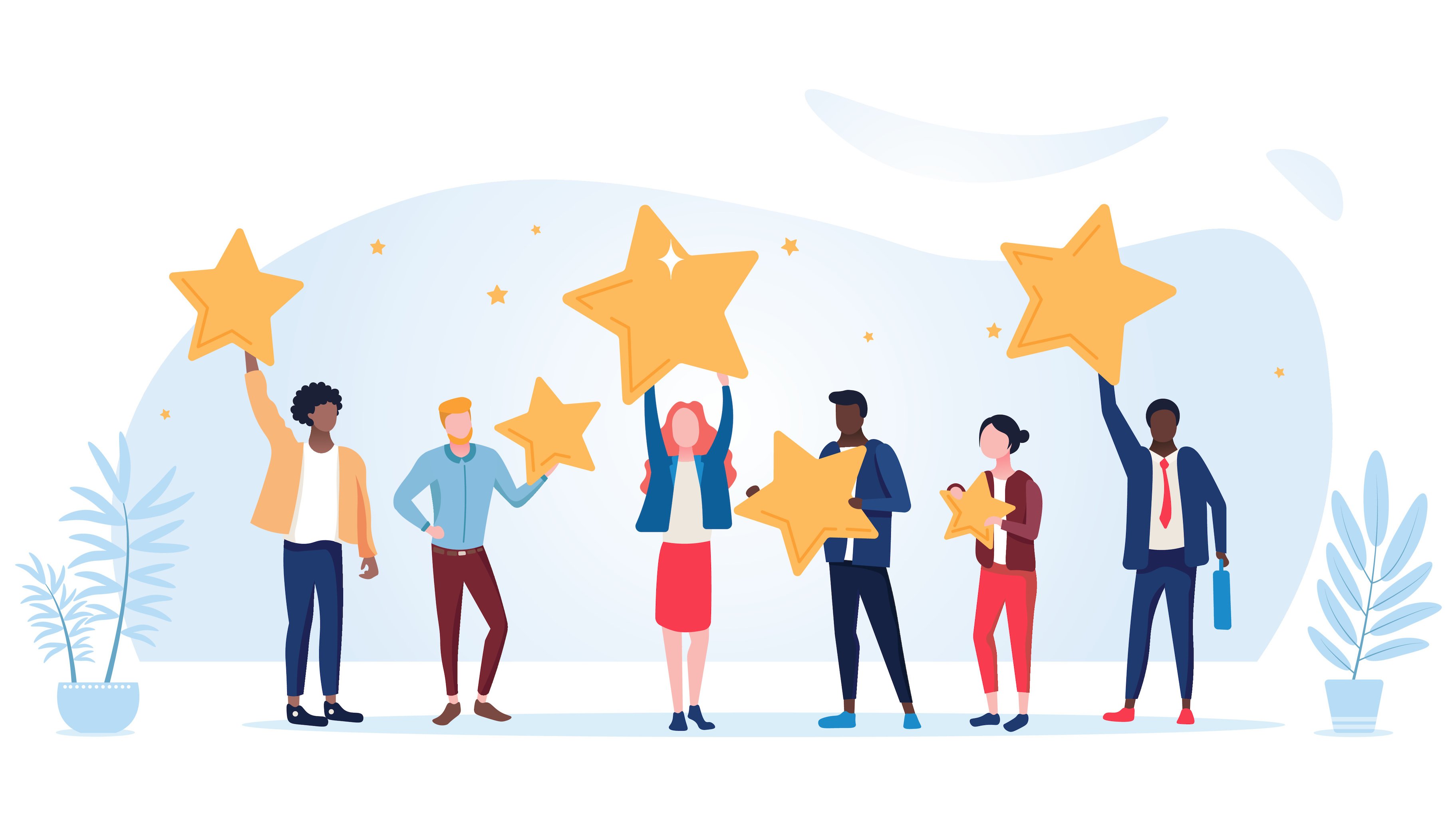 Social proof is a powerful thing. It's so powerful that apps have sprung up all around it, displaying reviews of local businesses so consumers know where they can get the best service or product. People depend on reviews to help them make buying decisions, and they do their research before opening their wallets. Some customers love leaving reviews, where others hold on to those reviews and force us to pry them from their hands. If you notice that customers aren't leaving reviews for your business, there are a few things you can do to encourage them to leave feedback for your business.
Key takeaways:
Asking your customers to leave reviews works
Engaging your customers before asking for reviews warms them to the idea
Asking works best in person, but it doesn't have to be
Focusing on a great customer experience encourages them to leave reviews
Ask for reviews
Seems simple enough, right? Many businesses either don't think to ask for reviews, or they feel that their service will wow customers into leaving a review. The truth is most people don't think of leaving reviews after an experience unless they're upset and want to tell the world about how they've been wronged.
A customer may have a great experience and tell their friends, but if we remind them about online reviews, they're much more likely to leave them. Don't wait several hours to ask for a review, by then their minds are focused on other things. They may see your email and intend to leave a review, but things get hectic and tasks get prioritized, and your request for a review will fall to the bottom of their list and quickly fall off it as more tasks are added.
Engage customers in conversation
There are many ways to ask for reviews. One way is to engage your customer in conversation at the time of the sale. Here you can determine their thoughts and how they feel about your business and your service.
Don't ask them immediately for a review. After you've talked with them for a few moments and you can weigh how receptive they are to leaving a review, then ask for it. You don't want them to think the only reason you're talking to them is to get a review. That will undo all the hard work that went into creating an amazing experience.
Send them an email
Make your email personal so it doesn't feel like they've been lumped in together with a bunch of other customers you're asking for reviews. Tie it to the transaction so the customer knows you remember them. Reflect back on your conversation with them and leave links where they can go to review your business. You can tell them how important reviews are to businesses like yours if you'd like, but chances are they already understand that because they also rely on reviews to make their decisions.
Online pages
If customers make purchases online, then you can ask for reviews through thank-you pages. Make sure your page grabs their attention right away and doesn't waste their time with a lot of text. Get to the point, thank them for their patronage, and link them to where they can leave reviews for your business.
There are many ways to ask customers for reviews, but you have to create an amazing experience in the first place. Crewhu offers a suite of services that allow you to cultivate the right atmosphere and employees that will delight customers every time they engage with them. Keep your customers happy and returning with our help!
Topics: Establishing value, Customer Care, Customer experience, trends