5 Ways to Round Up Raving Fans and Grow Your MSP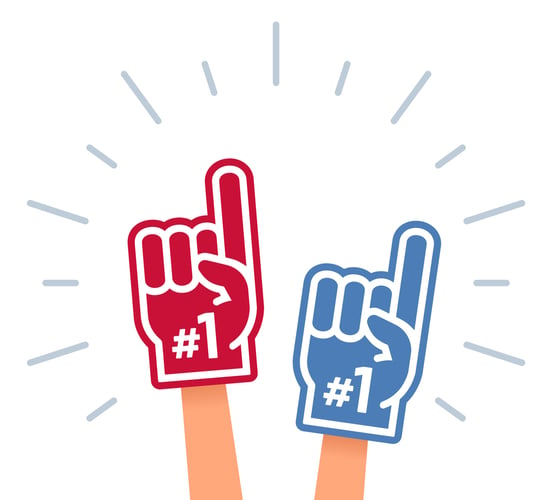 Instead of focusing all your attention on new business, nurture your existing customers with these 5 tactics.
Key Takeaways
Your MSP needs raving fans to get the growth you need
Five ways to round up raving fans:


Treat your existing clients as a separate business
Collect feedback and track metrics
Set up a customer nurture campaign
Create a weekly call plan
Recognize and reward on the metrics that matter
Today's MSPs rely on having great customer relationships, and it's no longer enough to think about how to make sure customers are satisfied — you need to make them raving fans. This helps you grow with long-term client relationships you can depend on, so it's all about supporting and engaging the customers you already have.
So, what are raving fans, anyway? And how do you go about getting them?
Why are raving fans important?
Satisfied customers just aren't good enough anymore to continue growing your MSP. You must create raving fans. Because you've already built a foundation of trust, raving fans are not only satisfied but excited. They are not one-time customers; they keep coming back to you. They rave to friends and family about your business, getting you referrals. These existing customers drive your business and help you grow your MSP, and that's why it's so important to prioritize them, not just your new clients.
Let's look at five key ways you can round up your raving fans and see substantial growth.
1. Treat your existing clients as a separate business
Your existing clients should be distinct from other aspects of your business, so you better understand how valuable they are. When you treat existing clients as a separate business, you can focus on metrics specifically for that realm. Track the number of quarterly business reviews (QBRs) you're doing related to existing customers and keep that number steady.
Also, track the number of opportunities. There should be an opportunity funnel for every single product you have. You can then compare that opportunity to the direct dollar expansion in your monthly recurring revenue (MRR). Another important one is the Net Promoter Score (NPS), which measures the relationship you have with your client. The higher your score, the more they'll be willing to communicate with you.
2. Collect feedback and track metrics
Other important metrics to keep tabs on for feedback purposes are your customer satisfaction score (CSAT) and conversion rate, in addition to the NPS. These methods give you a great picture of how a customer actually thinks about you, and it all comes from their feedback.
With the CSAT, the result is based on an interaction with an individual customer, whereas the NPS is an overall perception of your business and shouldn't be attached to individual tickets. The conversion rate then helps you relate an uptick or a downturn back to a piece of feedback you received.
Remember: The only bad feedback is no feedback. You want your raving fans to be thinking about you.
3. Set up a customer nurture campaign
One of your key focuses should be the customer experience, which can often get overlooked for existing customers. You usually create nurture campaigns for new customers, but you should also create dedicated nurture campaigns for your current supporters to turn them into raving fans. The way you engage them will set you apart from other MSPs.
Feedback also allows you to achieve continuous improvement. If your customers aren't engaged, you're not going to get the feedback you need, including what went wrong or why they're unhappy. Case studies are great ways to engage people. Shoot for two to three case studies per quarter that include interviews with customers and specific numbers. Always make sure you're using valuable, downloadable content in your campaigns, too.
4. Create a weekly call plan
It's always effective to celebrate the small daily wins with your team to keep them focused and hitting targets. Create contests that focus on some of these existing customer metrics. Track number of tickets, CSAT, NPS, conversion rate, product qualified leads (PQL), and adoption. The reward at the end of the week will entice employees to get these metrics up.
Commit to a weekly call plan that incorporates rewards and recognition for employees and focuses on their metrics specifically interacting with existing customers. You'll be able to get the numbers you need and your team of employees will keep excelling.
5. Recognize and reward the metrics that matter
Make sure you're focusing on the most important metrics that will tell you the most about your raving fans. There are several areas of the business to focus on: sales, quality, SLA, escalation.
Sales metrics:
Number of calls
Number of appointments
Number of opportunities
Number of opportunities won
Quality metrics:
Ticket categorizations
Types of subtypes
SLA metrics:
Response time
Resolution time
Ticket completion
Escalation metrics:
Response time
Resolution time
Ticket completion
Put a system in place that measures each of these areas and incorporate rewards and recognition to keep employees motivated and focused. Gamification is your best bet to engage people, foster better customer relationships, and hit your targets.
Why Crewhu?
Incorporate these five tactics into your MSP strategy and you'll create more raving fans who will support you for a long time. Crewhu makes it easy for you to do it with a rewards and recognition platform that helps you improve customer service. Use the Crewhu platform to collect customer feedback and track the metrics that matter most.
Schedule a demo with Crewhu to learn more about how gamification can help your MSP grow.