Set a Baseline for Your NPS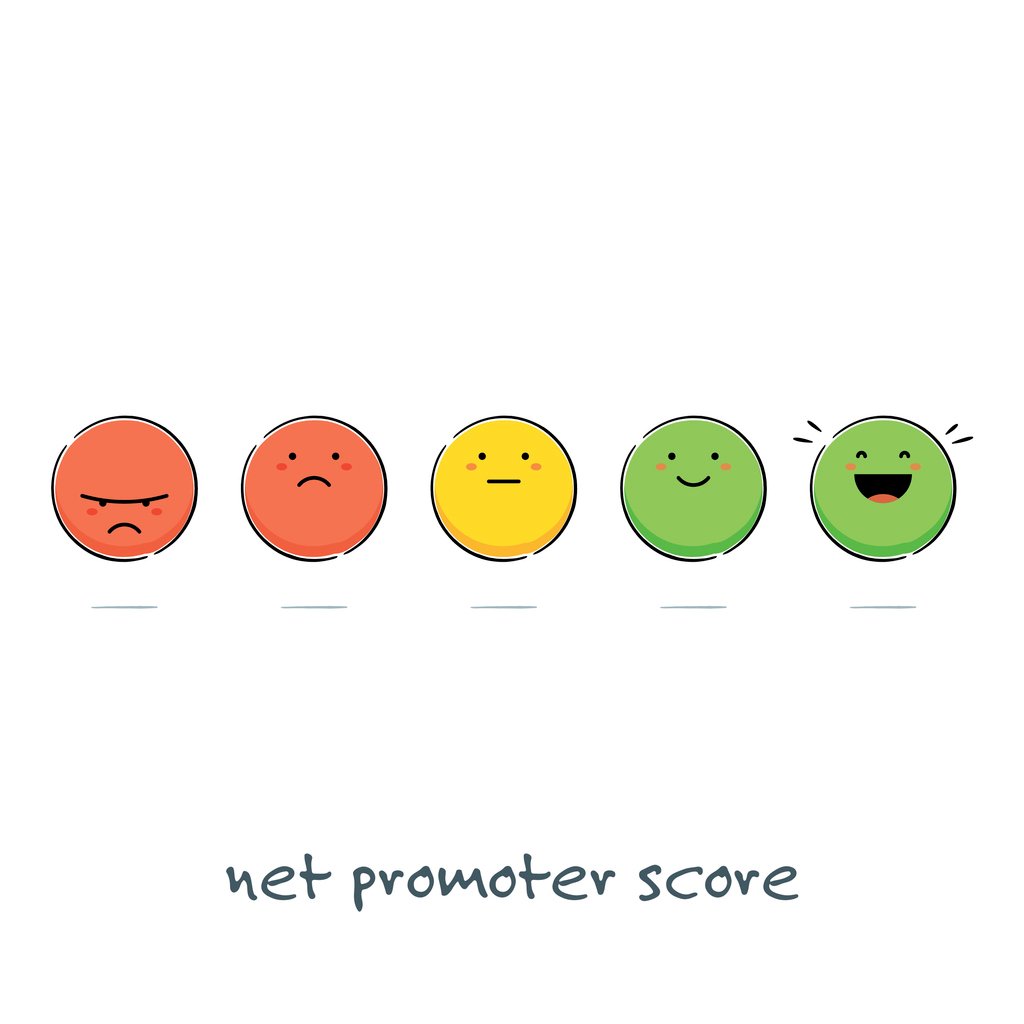 You can't sufficiently track NPS progress without a baseline. Here's where to start.
The Net Promoter Score (NPS) is used by companies in a variety of industries to measure the success of products, services, and processes with one simple question. This one score helps you track promoters and detractors of your business – those who are loyal and enthusiastic about your brand, those who are passive or neutral, and those who are unhappy customers.
The NPS asks your target audience one question: "How likely are you to recommend us to a friend or colleague?" The answer is given on a scale from 0 to 10. Detractors are those who score 0 to 6, passives are 7 to 8, and promoters are 9 to 10.
When you start using NPS, one step you can take to gain further insight and keep improving is to set a baseline for your NPS. This article will cover:
What a good NPS score looks like and how that varies by industry
How to set your baseline
How to connect the NPS to your business goals
Other important considerations about NPS you may not have thought about
What is a good NPS score?
First, it's important to understand how NPS works. The four categories of scores are:
Needs improvement (-100 – 0)
Good (0 – 30)
Great (30 – 70)
Excellent (70 – 100)
The score is calculated by taking the percentage of customers in the 9 to 10 category (the promoters) and subtracting the percentage of those with 0 to 6 scores (detractors).
Clearly, you want your NPS to be as high as possible. But, a "good" NPS score could be anything from 0 to 100, according to the scale.
Average NPS scores largely depend on benchmarks in your industry. For instance, department and specialty stores see an average 62 NPS, while cable companies see an average of 1. Hotels are somewhere in the middle with 40.
Conduct research in your industry to see what your competitors are averaging, and what their own benchmarks are. This will help set a baseline for your NPS.
Setting your NPS baseline
Start off by deciding how often you want to track NPS. Try beginning with a daily and weekly plan, and increase to monthly, quarterly, and yearly once you have the process in place.
When you know the benchmark for your industry, you can use that number as a baseline for your company. Or compare that benchmark to past performance or your own average NPS if you have one.
Your baseline will be the number that you strive to never go beneath. Once you have this baseline set, you can track daily and weekly progress to ensure you're hitting your goals.
A baseline can be set for each team or department within your organization to help you understand how each function is contributing to the company's overall average score. This helps you identify areas of weakness or employees who need additional training.
Connecting the NPS to business goals
Another factor that can impact baseline NPS is your business goal for the measurement. What are you trying to discover by tracking NPS? Perhaps you're trying to increase customer or employee retention? Or maybe you're trying to speed up response times or ticket closure for your customer service team?
Make sure you know what you're trying to do with NPS before you set your baseline. Only then can you use the NPS to drive results and change your processes in positive ways.
Other notes about NPS
NPS is not always straightforward. Because it's a feedback survey, the results can depend on many different factors. These include things like:
How often you've asked a customer for their feedback
Your customers' habits
The channel you're using to collect the data
How many people are actually taking the survey
This makes it challenging to directly compare your average score with that of a competitor since you may have vastly different approaches to measuring NPS.
Make sure you're always aiming to improve your NPS over time. It's only a worthwhile measurement if you're able to use the insights to improve the customer experience (and therefore NPS) in the future, so work toward that goal.
Crewhu enables employee recognition and customer feedback
Crewhu makes it simple for you to collect customer feedback with our one-click survey. You can then reward employees based on feedback for certain teams and departments. Surveys help you increase customer retention while engaging employees and motivating them to succeed.
Crewhu also makes it easier for you to set and meet company goals with the right metrics and tracking measures in place. We give you the tools necessary to give instant feedback to employees and trigger automatic rewards.
Download the NPS Framework and Starter Kit from Crewhu to start improving your customer and employee experiences today!
Topics: Customer experience, Net Promoter Score, Metrics