6 Types of Employee Recognition and Rewards Programs That Really Work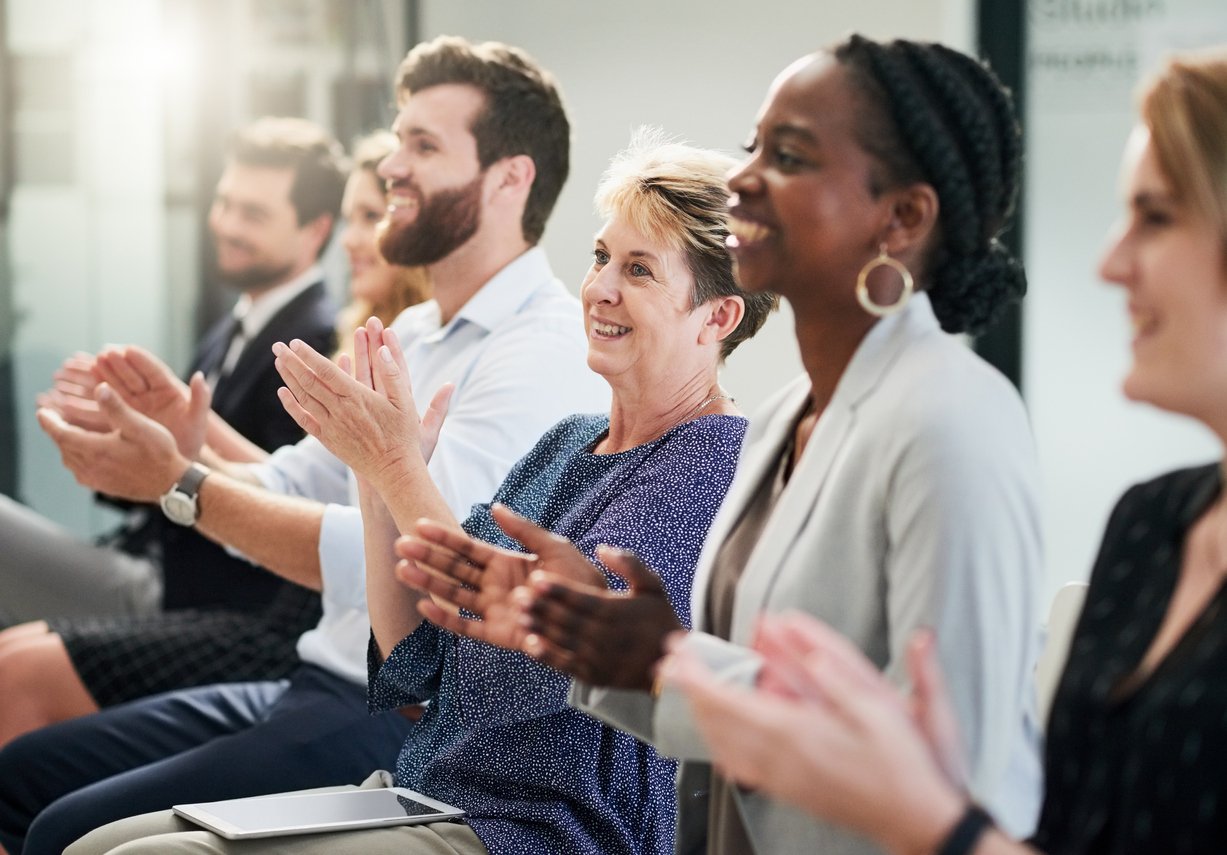 Ready to start rewarding and recognizing your workers? Learn about 6 methods that will keep employees engaged and motivated.
There's no denying that people respond to being recognized and rewarded. But pay close attention to how you do it because these programs will change your company's culture and the dynamics of the teams you're recognizing. Whether you want to provide tangible rewards to employees or just show them you care, there are many different approaches you can take to foster the kind of culture you want the program to create.
Here's an overview of the top recognition and rewards program formats to help you decide which way to go:
Contests and gamification
Points systems
Rewarding top drivers of success
Public recognition
Gifts and bonuses
Peer-to-peer recognition
1. Contests and gamification
First, let's look at contests you can implement using gamification techniques. If you want to do a weekly contest with your customer service team, you can implement a contest where the employee who closes the most tickets by Friday afternoon will receive a prize, like a gift card or an extra day off work.
This is an example of how incorporating gamification techniques — elements like competition and finishing a challenge — can help you inspire your teams. They'll feel a friendly sense of rivalry, and each week they will try to reach that top spot on the leaderboard.
2. Points systems
Another type of rewards program you can try is a points system. Like a contest, you give employees a certain number of points or stars when they hit a goal, reach a key number, or continue to do something right. When employees reach target point levels, they receive rewards. This method can be effective to encourage short-term wins and behaviors that lead to reaching long-term goals and success.
3. Rewarding top drivers of success
Another way to reward and recognize employees is by keeping track of those who directly contribute to company success. The most obvious example of this is rewarding a member of the sales team when they make the most sales. They are directly impacting the company's bottom line, and that should be rewarded. This approach can help you boost engagement and motivation for team members who have the biggest influence on business growth.
4. Public recognition
Sometimes a prize doesn't have to be an experience or a gift. You can simply recognize an employee in a public format for a job well done. Create an article or blog post that highlights what they accomplished, announce the win in a company-wide meeting, or post about them on your social media channels.
You'll find that employees just like to be recognized, and these small actions allow them to feel accomplished. Other employees will want that same recognition and work harder to be noticed.
5. Gifts and bonuses
Your rewards and recognition program doesn't have to be complicated. Think of simple gifts that your employees will appreciate, like a gift card to a coffee shop or tickets to a sporting event. But also think through work benefits they could receive when they meet a certain goal. Maybe they'll get a boost on their next paycheck or a priority parking spot for a certain period of time. The company could pay for them to take a weekend trip or to have dinner with executives.
When you're rewarding an entire team, pay for lunch for the employees, whether at a restaurant or delivered into the office. These gestures don't have to break the bank for the company, but make sure you think about rewards that workers will actually want.
6. Peer-to-peer recognition
Another way to engage employees is to have them recognize each other. Often the best judge of an employees' success is someone who works right beside them. Allow workers to give shout outs to one another, whether in meetings or in an online space or recognition software. Even if it's only a piece of positive feedback, hearing those things from someone an employee works with every day can boost motivation and confidence.
Peer-to-peer recognition can also build and improve company culture, creating an environment where encouragement and collaboration are regular aspects of the job.
Using a recognition platform
These are all effective types of rewards and recognition programs that will get you started with your own strategy. Every team and company will be different, with varying priorities and goals. Implement the method that will most inspire and engage your workers and align with the organization's values and vision.
When you're unsure where to begin, use a platform like Crewhu, which combines employee recognition and rewards with customer service management. Collect feedback from employees and track key data so you can start rewarding great performances. Use the Crewhu Café, which is a newsfeed where employees can interact and recognize one another in a public format.
Learn more about how to keep your employees engaged and how to start your recognition program by downloading our guide to the 3 Cornerstones of Employee Rewards.
Topics: employee recognition, gamification, Employee Rewards Programs