Improving the Way You Use Your KPIs and Dashboards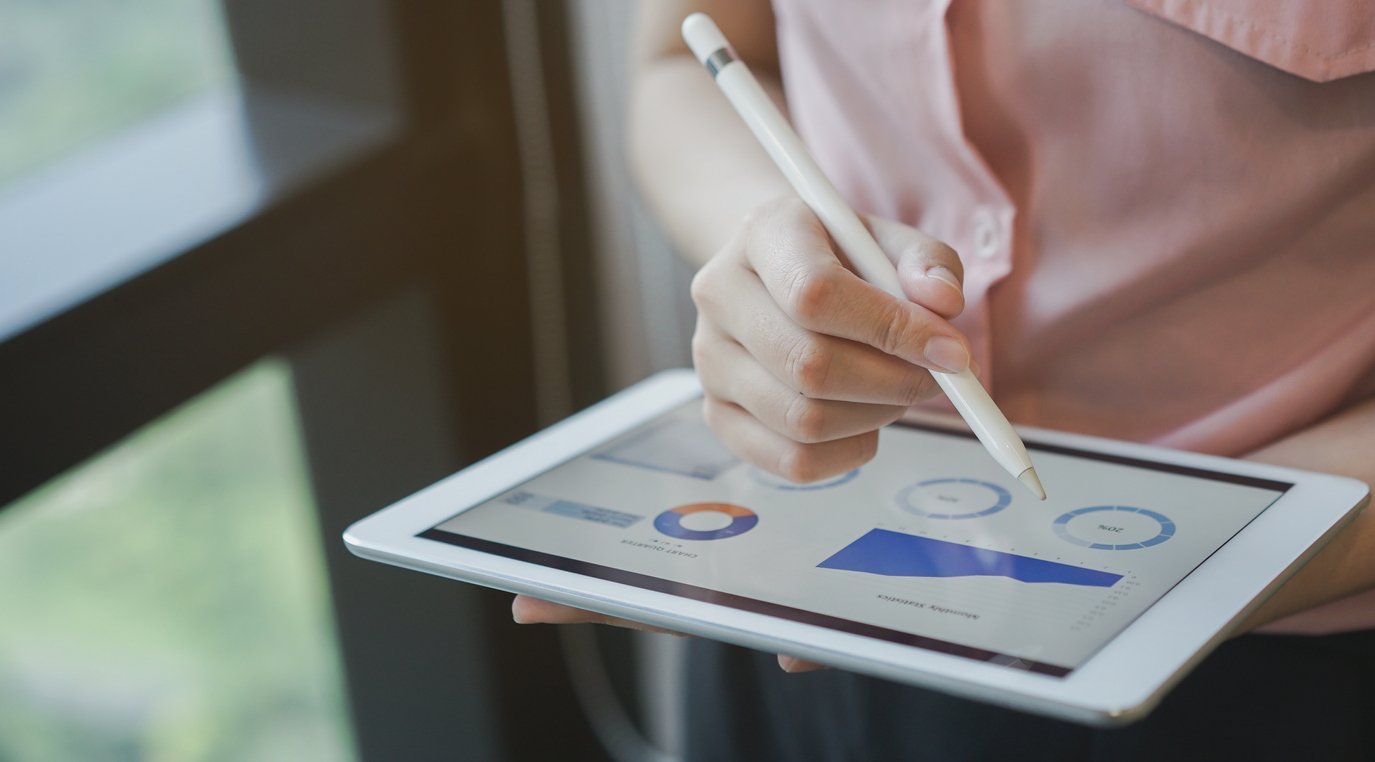 Dashboard metrics provide deep dives into company performance across departments. But how do you ensure success? Here are five key actions to take for continuous improvement
The purpose of a dashboard is to provide detailed analytics and information about your company in easy-to-understand, visually accessible ways. Not all of us are data-savvy, able to analyze complex sets of facts and figures. Dashboards provide important analytics in digestible tables and graphs. These dashboards can inform marketing, sales, and a range of business decisions based on facts and actual company data.
Proper management techniques and updates should be ongoing to get the most out of your dashboard metrics. Because industry climates can change quickly, you need to know how to keep up.
But success goes beyond just creating a strategy. Here are five actions you can take to continuously improve what you're getting out of your dashboard metrics.
Clearly define what's most important
Which key performance indicators (KPIs) are most important for your brand? It's important to set clear goals and outcomes when developing a dashboard strategy.
Start by clearly defining the purpose of the dashboard. Ask questions like:
Who will be using this dashboard?
Why is it important?
Which departments will this dashboard impact?
What changes or decisions will this dashboard inform?
When you can create clear goals for your dashboard, you can start to define which KPIs are most important to reach those goals. But remember that the KPIs aren't goals themselves – they should inform and support business goals with real performance metrics.
While the purpose of your dashboards may change over time, it's important to know specific desired outcomes at any given time. Otherwise, the information won't be as fine-tuned and useful as it could be.
Clearly defining your dashboard's goals and how they relate to overall business goals will help you only include the most important content and information. Each number should be tied to the purpose and goals of your dashboard. This way teams won't be overwhelmed with information that they don't understand.
Use a simple design
No matter what your dashboard is being used for, keep it simple. This is especially important if several team members will be using it. Don't include too many charts or color schemes that will take away from the dashboard's main purpose.
If you have a lot of data to include in your dashboard, break up the design so that similar bits of data are grouped together. This will help you process the information you're looking at without being overwhelmed by shapes and numbers.
Grouping or categorizing data will also help anyone reading the information understand the relationships between data points and groups of data. This is especially crucial for those making big-picture business decisions or making predictions for the future.
Know what success looks like
When you're looking at a complex data dashboard, it's not always easy to tell if metrics are good or bad for business. Make sure that when setting your goals, you outline what success will look like. Set benchmarks for each category of data you're collecting and analyzing. Which measures will be the most indicative of success?
Involve other team members and departments in making these decisions. Anyone who will be using the dashboard should provide feedback about goals, design, and what KPIs would be most helpful to them in reaching desired outcomes.
Continue to send out surveys or hold meetings so that the team can provide feedback on the effectiveness of dashboards. Maintaining the success and efficiency of analytics is an ongoing process that multiple people within the business should be part of.
Use the right platform
Sometimes one software will work for the entire business. But often, each department will need different applications to track the metrics they need to improve and reach their own goals. Multiple platforms thus may be needed so that the right KPIs are being tracked and presented to the right people.
When your team needs a solution to track and improve employee engagement, Crewhu offers a range of benefits to any team, including the integration of immediate feedback, employee performance metrics, and award and peer recognition integration. The tool allows for survey and feedback integration so that teams can automatically view if employee satisfaction goals are being reached, and which areas could use some improvement.
Crewhu helps you align the company's goals with those of your employees. Learn how to better measure performance by contacting the Crewhu team today or starting your free trial.
Topics: productivity, measurement, performance