Gather Customer Feedback and Increase Conversions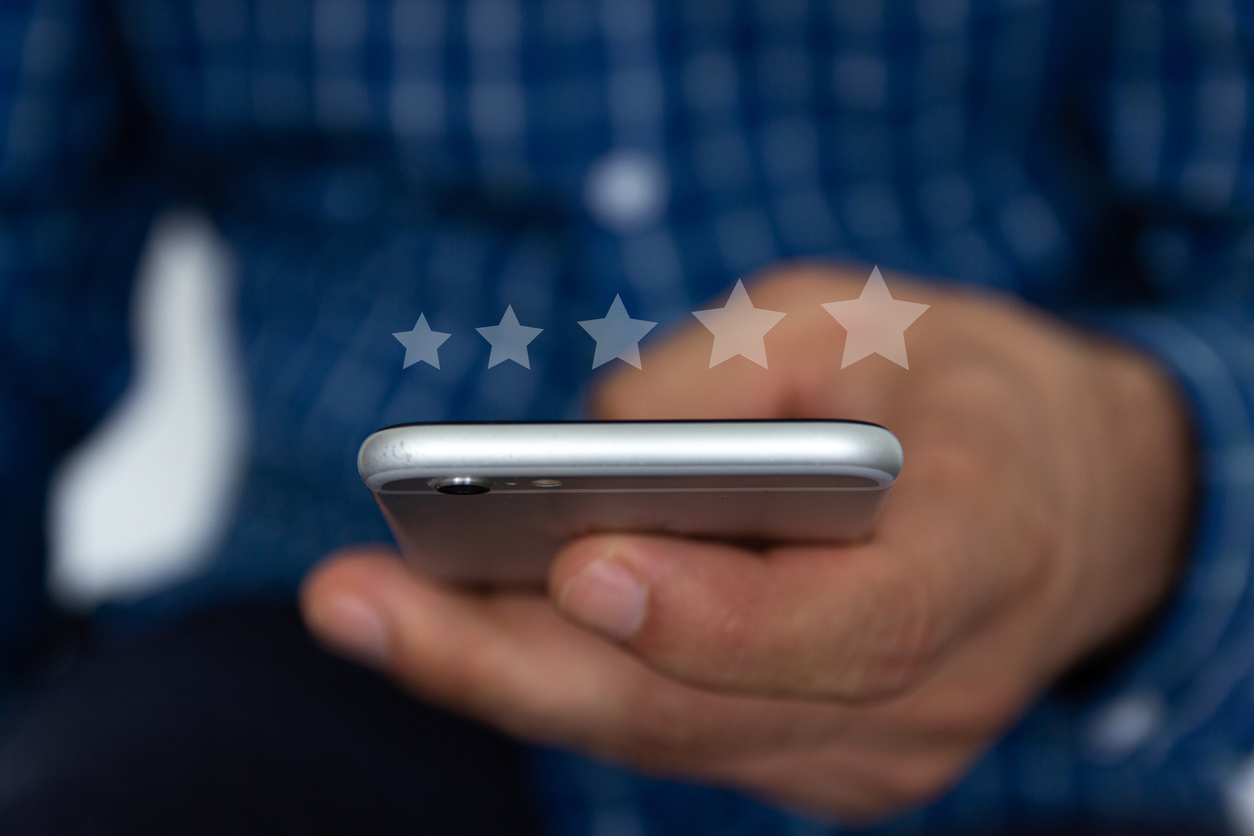 Crewhu offers feedback solutions to improve engagement and increase customer conversion rates
One of the biggest concerns for modern Managed Service Providers (MSPs) is increasing online conversion rates. In the wake of Covid-19, the customer experience must be a top priority to truly build long-term relationships and increase satisfaction, particularly for MSPs who must adapt to the new remote communication realities.
Part of getting there is implementing a program for collecting and integrating feedback. But data shows that 42% of companies still don't collect feedback from their customers.
Here's why it's so important in moving your business forward.
Transparency is key
Radical transparency is an idea that Crewhu supports and integrates. This line of thinking follows that even bad feedback is good feedback. Without knowing the good and the bad, you won't know the truth about brand perception from your customers. Therefore, you won't be able to improve those perceptions.
Do you know how your customers truly feel about your business and services? At Crewhu, we make it easier to get feedback from customers and take action to correct issues before they become bigger problems. Check out our 1 click survey and get more responses from your customers. When you follow up with your customers, let them share their feedback. And don't look at it as good or bad, but constructive feedback. You need to listen to customers and receive their feedback. Let them complete their thoughts before jumping in and defending a choice you or someone in the company made.
Just listen and don't react. And thank them for their feedback. Or don't respond to their thoughts in that meeting but allow yourself time to take it in and consider the solution and response.
The worst thing you can do is to gather feedback and do nothing. Take in the feedback and decide which aspects to act on first. List the positives versus negatives. What's working? Celebrate that.
Sure, negative feedback won't be fun, but it still has to be evaluated and acted upon. This has to be done in an organized way to get the most out of this feedback.
One example is how Crewhu has partnered with Tixt, a tool powered by Gozynta that allows tickets and updates to be delivered via texts. Crewhu is then providing the feedback for that system, so a ticket update will come through, and feedback can be given.
"We're trying to find out ways to make it easier to process information with different channels such as getting surveys via email, text, and more," says Crewhu CEO and Founder Stephen Spiegel.
Some companies may be worried about putting a system in place, because of the uncertainty about the results they'll see, or the negative comments they'll receive. But without that visibility and transparency, good customers will be lost.
Feedback also boosts morale, because customers can actually share how they're feeling and what their experience is like. Constructive feedback can provide insight into weaknesses that need to be addressed, and often they can be solved with a simple solution like a new training program.
Processes won't be able to be improved if no one knows they're broken.
Using feedback to improve customer conversion
Increase conversion by asking customers for feedback and implementing these processes within your business. Demonstrate your value and commitment by showing customers that you understand the value of feedback.
Opening up dialogue helps you improve the customer experience and create the foundation for long-term relationships with them. It allows you to focus on a specific customer and create a more personalized experience for them.
Constructive feedback is one of the most significant conversion opportunities, even more so than receiving positive feedback.
"Customers who are giving constructive, sometimes negative feedback, are actually the ones who believe in your company," says Spiegel.
They want you to improve, and this presents huge opportunities to address this feedback and make more meaningful and powerful connections with your clients. Thus, leading to more conversions.
Customers who aren't giving any feedback are the ones who are at risk of going with another brand.
Ways to gather feedback
There are a few routes to take to gather feedback. Effective avenues are email, texting, ticketing systems, or surveys after a transaction or phone call. These methods will help you understand what went wrong or right. They also give you insights into if a bad experience was related to an employee or the company.
The Net Promoter Score (NPS) is a popular option and a great way to improve feedback conversion. NPS doesn't base feedback on a transaction, but the combined experience with the company as a whole, over the life of the relationship. It's more of a relational survey.
This survey asks customers to rate, on a scale of one to ten, what the likelihood is that they would refer a friend or colleague to the company. This one survey provides an indicator of whether the customer is going to stay with you long-term, or if they're at risk of churning. Knowing this information helps you improve conversion.
Create more opportunities for customers to provide feedback at the end of the transaction or even during each conversation, whether it's over email, text, or phone. Transactional feedback doesn't feel like spam when it's on a ticket or bill. These opportunities help you increase conversion and gather more feedback to improve the business and processes.
Spiegel says, "The more information you can gather, the more you have to improve your business."
Conversion improvement is an ongoing process, and feedback is an important part of that process.
All these outcomes can have major impacts on conversion, but they also provide positivity and celebration opportunities for your internal team. Engaging your team means providing the best service possible, so the two are connected.
Learn more about how Crewhu can help you increase customer retention with surveys and feedback solutions that work best for your business. Contact the team today to get started.
Topics: Establishing value, Customer Care, Customer experience, customer focus, testimonials, customer testimonials