3 Rock Star SMART Goals Examples to Boost Employee Incentive Programs
Are your employee incentive programs not giving you the results you'd hoped for? Are you using employee recognition software but unsure of a good reason to start handing out recognition awards? Try one of these Rock Star SMART Goals examples to improve your employee incentive programs. Doing so will help you increase your employees' engagement, morale, and overall productivity!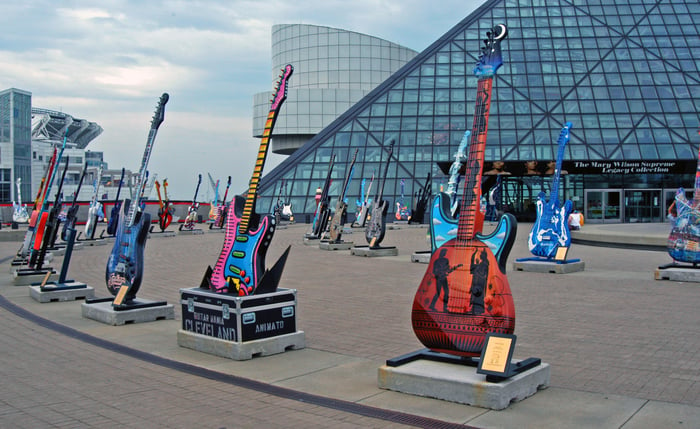 ---
Incentive programs should be fun - but this isn't the case for many HR professionals and managed service providers. Creating fun and exciting SMART Goals gives you and your employees more reason to get involved. We find the most success when we employ one of three SMART Goals: single winner, multi-winner, and team-based goals. Try using one of our three Rock Star SMART Goals examples from our HR Rock Star Hall-of-Fame: Elvis Presley King-Goal (single winner), Grateful Dead Community-Goal (team-based goal), or Beatles Exceptionally Unique-Goal (multi-winner) to gamify and add excitement to your daily work routine.
The King Recognition Award
Single Winner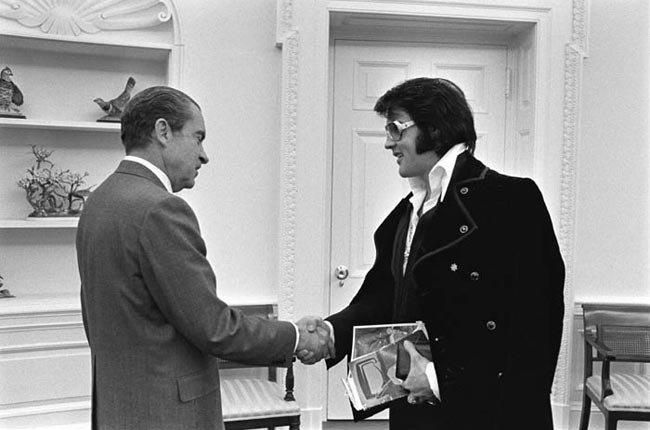 "Nothing really affected me until I heard Elvis. If there hadn't been an Elvis, there wouldn't have been a Beatles." - John Lennon
The 'King of Rock & Roll' transformed popular music and culture with his work. He acted as a catalyst for the Rock & Roll revolution by defining it as a musical genre with its youth culture and rebellious attitude. The King made an impact on his industry. This is what you should look for while awarding 'The King' award to your employees. Set individual goals (single winner), whether it's for sales, HR, or your engineering department. This will motivate your 'A Players' to reach their goals and be the 'KING' of their department.
The Community Recognition Award
Team-Based Goal
"One of the primary reasons the Grateful Dead have remained popular for over 40-years is due to the culture they nurtured among their community." - John Greathouse
The Grateful Dead created a 'community of purpose.' Their shows were experiences, rather than just a concert; involving a healthy melding of the musicians, the audience, and the road crew working in collaboration to make sure every aspect of the experience was awesome. This included the tailgate before, the dancing during the show, and the drum circles which followed the show, all coming together to create a 'joyous experience shared by thousands of like minded people. John Greathouse describes it best in his article Grateful Dead Success Secrets - Run Your Company Like a Dead Concert,
"The drivers of the virtuous circle are: (i) a team of collaborative, yet autonomous contributors, (ii) driven by inspiration, (iii) who are motivated to perform at their highest level in pursuit of the team's collective goals."
When creating your 'Grateful Dead Community' goal, look for ways to unite your employees together. Use a team-based goal to promote teamwork and an atmosphere which builds on that feeling within your office. Unite your employees together to create a culture of constant improvement. When your employees work together as a team, they will accomplish more by using each other as a support system "in pursuit of the team's collective goals."
The Exceptionally Unique Recognition Award
Multi-Winner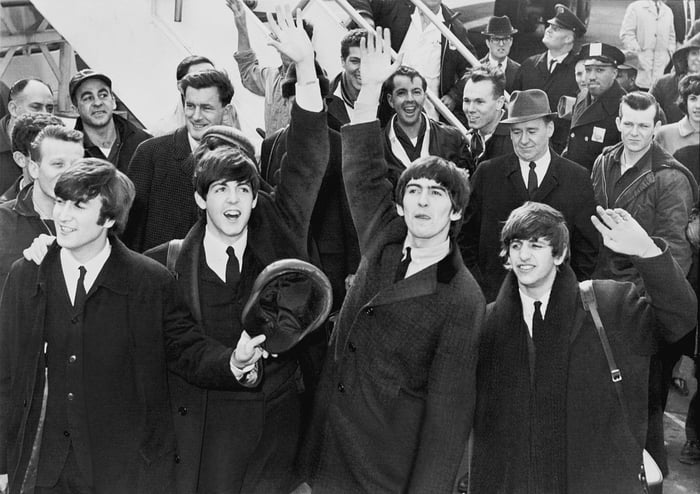 "John had his thing, and Paul had his, and together there were two different things all together. But they fit." - Billy Preston
The Beatles are one of the biggest rock bands in the UK's and the USA's history. Beatlemania and the British Invasion are testamants to their international influence. While the four came together to form the amazing group known as the Beatles, each member of the Beatles was exceptionally unique: Paul can count backwards from 2,000 to 1 unofficially faster than anyone, John had a cat named Elvis, George's haircut had a name, and Ringo was a left handed drummer playing on a right handed kit. The idea is that while they came together to form the Fab Four, they were each unique in their own way and had the need to be celebrated accordingly. While creating your 'Beatles: Unique Fab Four' goal, try something that both awards for uniqueness and reaching company goals. Consider a multiple-winner award, where the top four performers for the specific goal are awarded for their work. This adds a competitive edge to their work while keeping the bigger picture in mind, improving the quality and efficiency of your employees' work.
---
Conclusion:
Use these Rock Star employee incentive programs to add excitement to your daily routine while still working towards completing your goals. CrewHu's software allows you to easily setup single winner, multi-winner, and team based goals in its employee recognition software so you can start working towards your goals today! Set up SMART Goals to add structure to your program, ensuring your goals are: specific, measurable, achievable, realistic, and timely. Creating exciting and realistic goals will help you increase employee engagement, improve overall performance, and nurture a more enjoyable workplace for everyone involved!
Tried implementing these SMART Goals examples into your routine and still not receiving the results you expected? Read our post discussing performance review examples and how to make your performance reviews rock!
Topics: employee recognition, employee engagement, smart goals, managed service providers