Employee Engagement Throughout 2019
Posted by
CrewHu
on Jan 15, 2020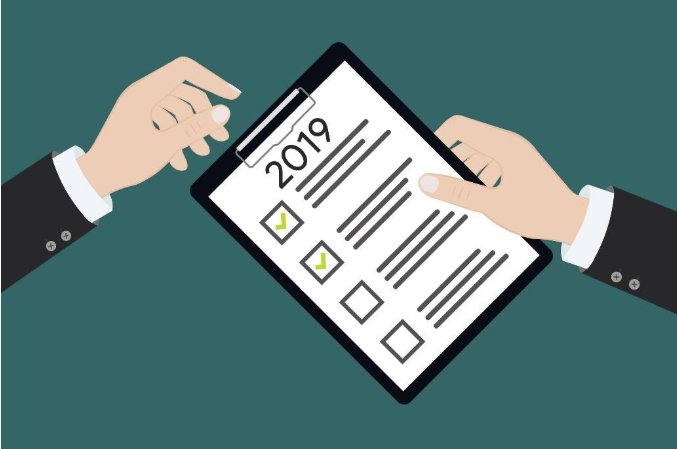 Surveying 2019
2019 was a great year for the exchange of information, and we did our fair share of sharing. We talked about surveys and how they can help you improve your business and create happy customers. We talked about employee engagement and how to keep employees productive, happy, and engaged with the work they do. Overall, we talked about improving and growing your business by focusing on what really drives great companies: employees. Here's an index of all our 2019 blogs in case you missed any of them.
Employee engagement
Don't Just Give Any Old Reward, Give Employee Rewards with Meaning
How to Help Your Employees Find Purpose in Their Work
Planning is How Employee Engagement Succeeds
The Importance of Employee Engagement
5 Ways to Keep Great Employees Happy
The Positive Side of Using Group Competition in the Workplace
Are You Doing Performance Reviews Wrong? The New Age of Employee Reviews
Customer surveys and conversion
Bad Reviews Can Be Good Reviews
How to Gather Customer Testimonials
Get More Feedback: Don't Bore Your Customers with Long Surveys
What Is a Quality Review and How Do You Get More
Make Your Customer Feedback Campaign Effective
Reputation Management: Encouraging Customers to Leave Reviews
What Is a Net Promoter Score and How Can It Improve Revenue?
Past the Front Line: Customer Service Skills Everyone Needs
Great Ways to Keep Customers Engaged and Happy
Why Gather Feedback if You're Not Acting on It?
6 Customer Experience Trends You Need to Know for 2019
Company culture
Tips to Create an Amazing Company Culture
Examples That Show Gamification Works
Gamification Is a Piece to the Larger Business Puzzle
Topics: employee engagement, Customer Service, Customer Care, trends